I haven't seen any water voles since my intial sightings in mid march. With the heavy rain a few weeks ago I was concerned that the resultant high water may have resulted in borrows flooding and the water voles drowning. Especially as I had more sightings this time last year.
However, a couple of walks along the river produced four new sightings
Again, not great quality pictures: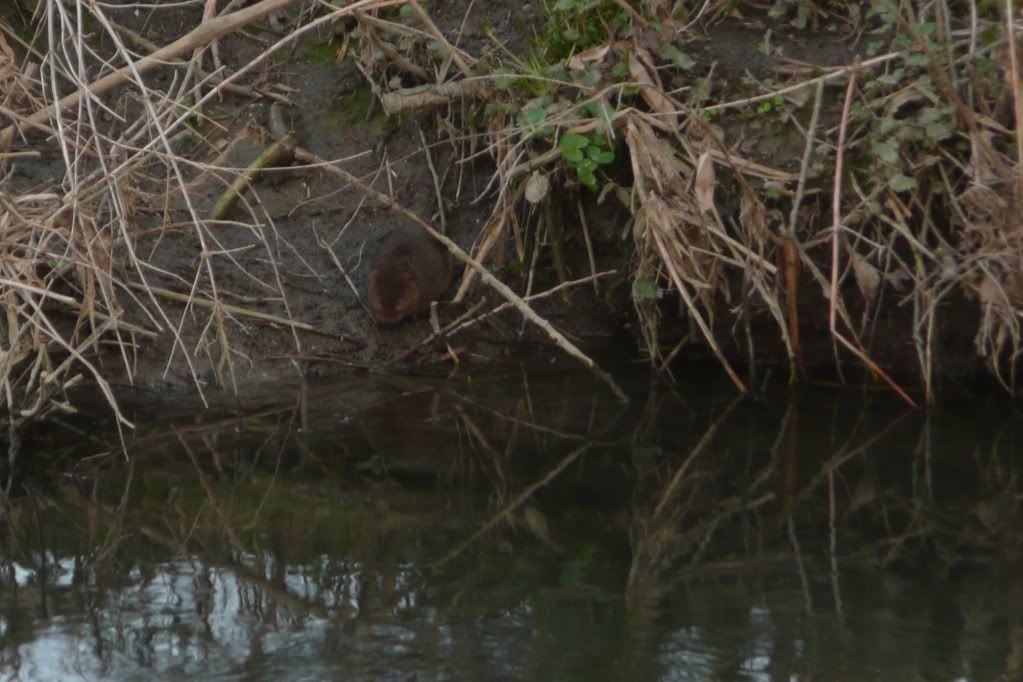 These sightings show the colony is once again establishing itself, as seen on the 2010 water vole map. These new sightings are in green - with March's sightings in blue
So there should be plenty of opportunities for better quality photos and perhaps now is the chance to explore further afield.