Ironically, a hard weekend working the garden was rewarded by enjoying someone else's garden - the University of Oxford Botanic Gardens. As would be expected on hot spring days, the borders were alive with bees, including these small black ones - spring flower bees (also known as hairy footed bees).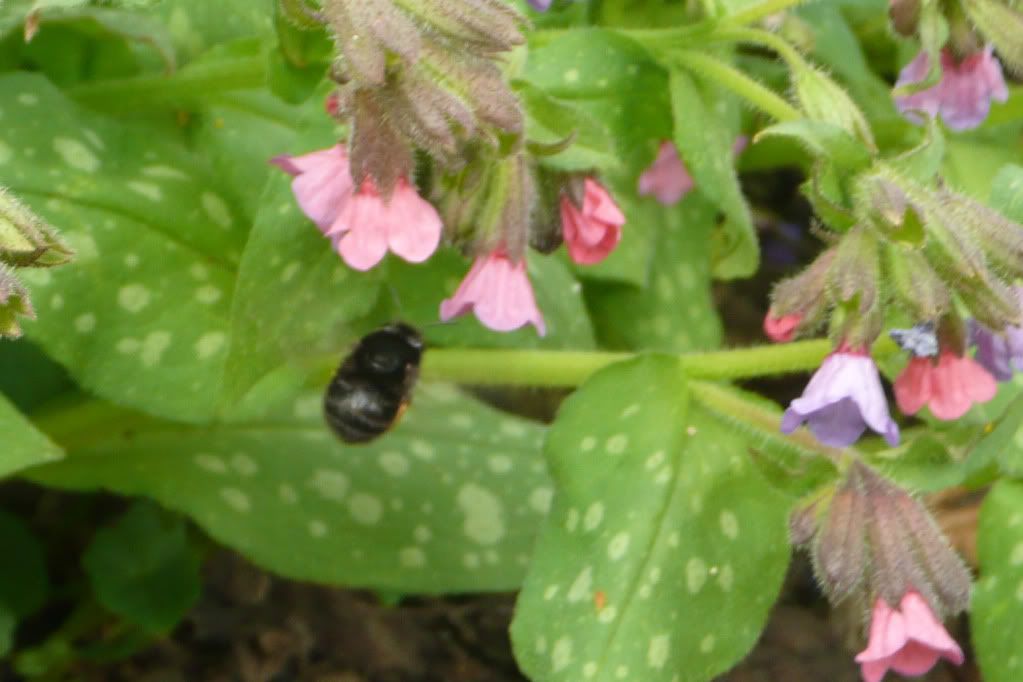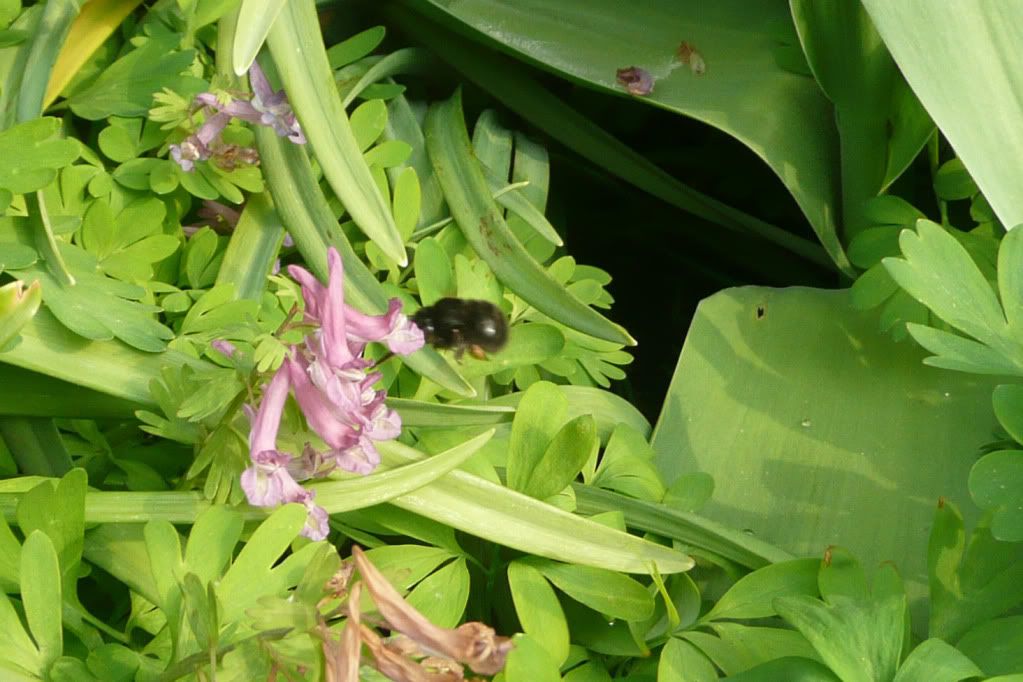 Although it looks like a worker bumblebee, it is actually a solitary bee and can be seen seeking nesting sights in the sandstone walls of the gardens.
It also looks like a bee fly, but thanks to digital photography it can be shown it has two sets of wings and not one

:
This post exists thanks to the excellent 'dog's life in the Tamar Valley' blog, which has a post on the same subject and was used for identification.
For better pictures of this oasis in Oxford, I refer you to Martin Gulliver's '
Gullivers Travel
' Blog