One thing I've learnt whilst writing this blog is never to go out and look for something - as you will almost certainly never see it, but there maybe something else to see.
For example, whilst looking for water voles I've seen foxes and whilst looking for foxes I've seen otters and on Sunday I went looking for hares and didn't see any - instead there was something even more interesting and quite unusual.
Flying overhead from the North East in a South Western direction was a very large white bird: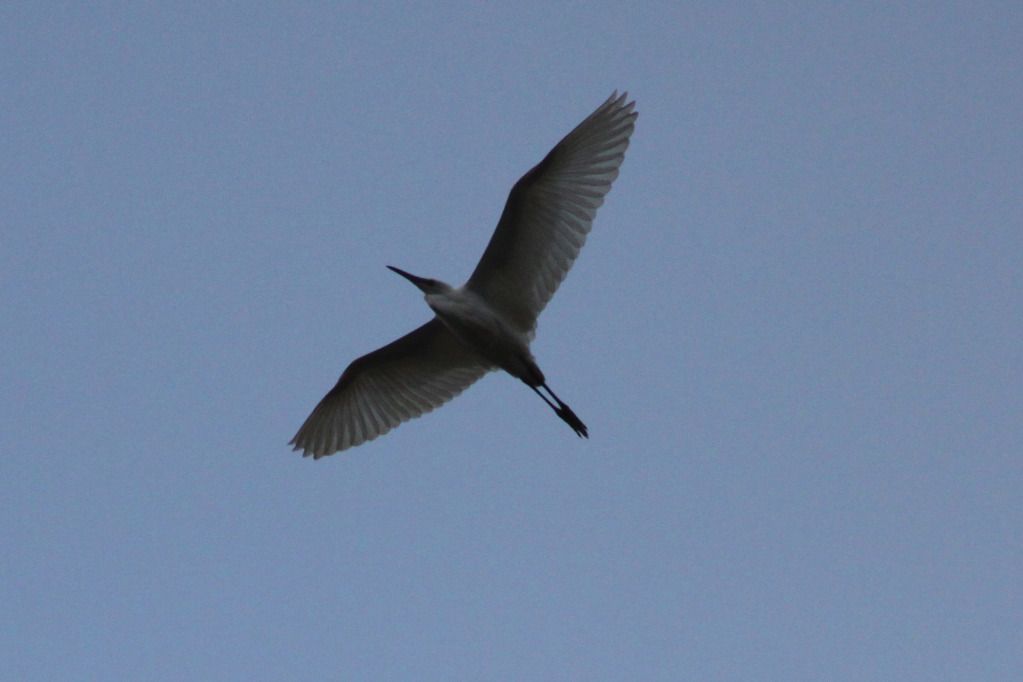 First impressions were it could be a stork or a crane. But having studied the photographs, it has the bent neck, normally associated with herons: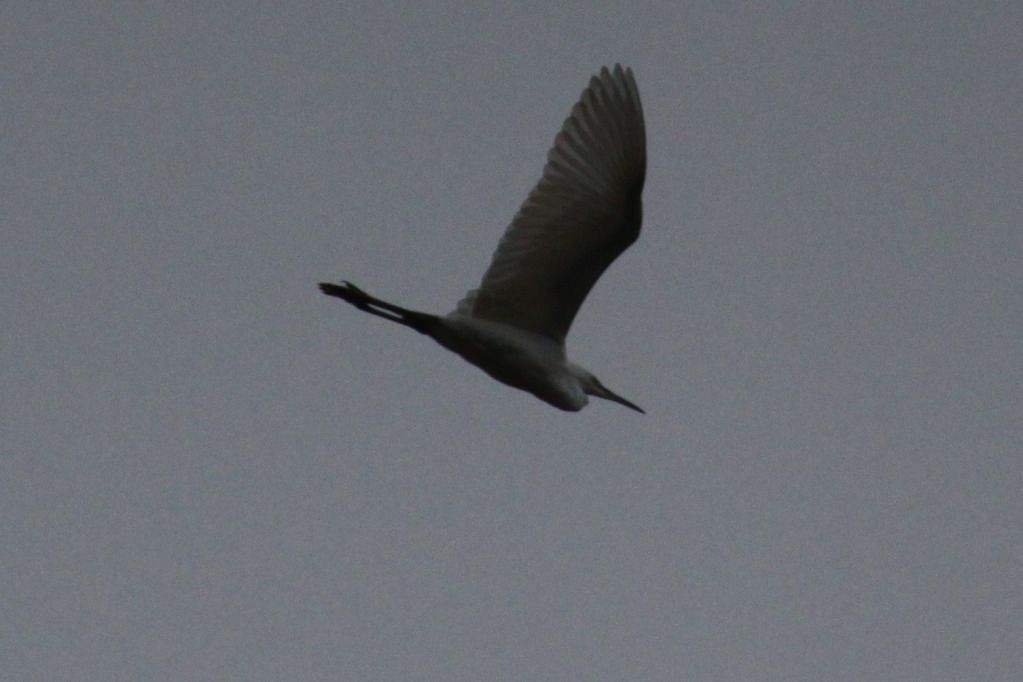 Such a bird is not listed in my reference guides, so it took the internet to resolve the identification and the most likely contender is a great white egret (a type of heron)
.
Great white egrets can reside in the UK over winter, but they are also migratory, so as this one was heading in a southerly direction, it could be migrating to Africa and may not have touched ground in the county.
As always, corrections are welcome.