Now the water vole breeding season has commenced, along with more clement weather and the the water side vegetation having not yet started to grow, it is probably the best time of the year to observe water voles.
Between 6.30 and 7.30 in the evening is as good as time as any to observe them, as they swim across the river...
.
Or lurk just inside their burrows...
.
.
Or just lurk on the river bank....
.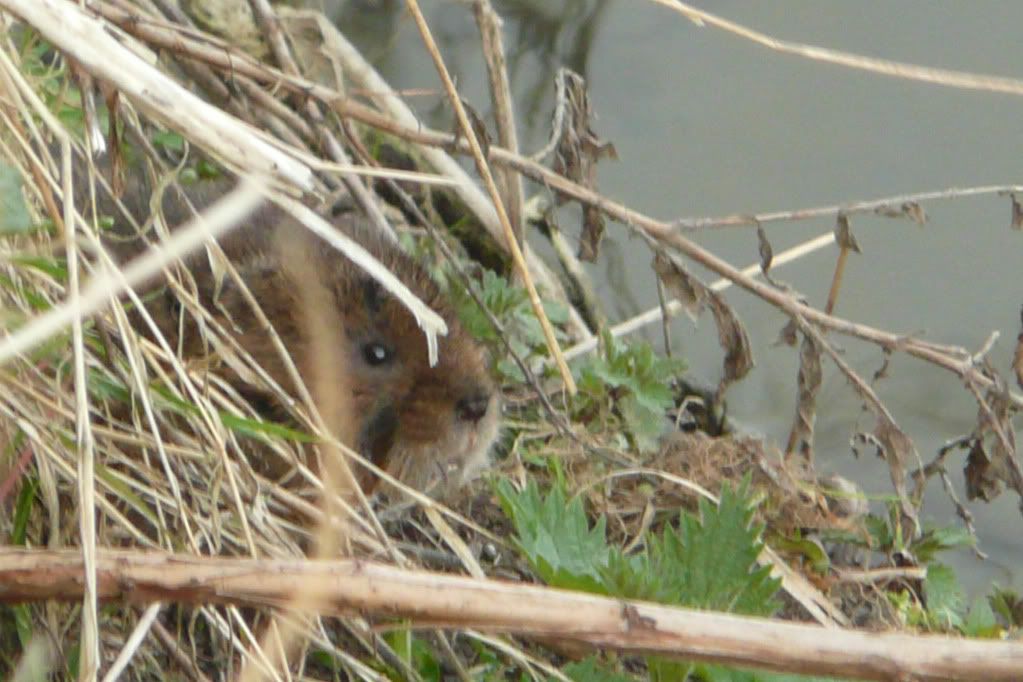 Or lurk in the river itself....
.
Or being argumentative with each other, possibly this is a female fending off the unwelcome advances of a male.