Although meteorological calendar has autumn starting in September, there is a definite feeling that the seasons are already changing. Not only are the days getting shorter, it seems to get dark at 8pm now and there is a definite chill in the morning.
There are more obvious signs that summer has come to an end. The lavenders in the garden have lost their flowers and as a result there are no more bumblebeees on them. Having existed for for only the spring and summer, most bumblebee nests will now be collapsing and will no longer be requiring them.
.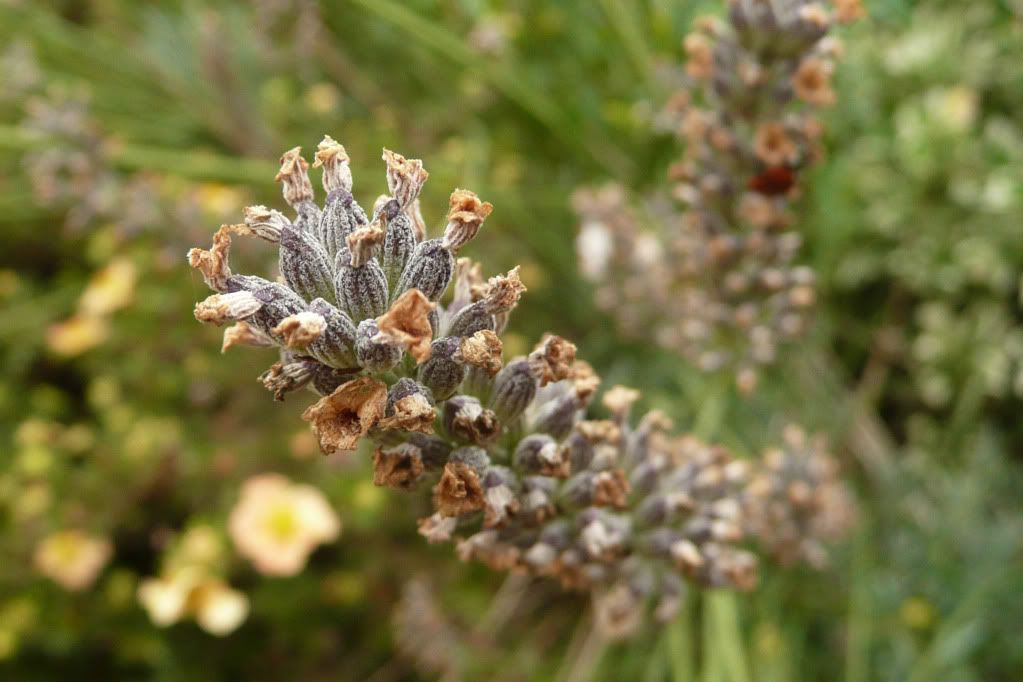 .
The blackthorn along the old canal, once in bloom in spring has now produced it's fruit:
.
.
The barley growing in the fields is south Abingdon has now been harvested, leaving just stubble:
.
.
This impressive caterpillar may appear to be a symbol of spring, but it is actually looking to borrow into the leaf litter. Where it will pupate and see out winter, before hatching into an adult hawkmoth next summer.
.
.
Still with autumn commencing there are other things to look forward to, the appearance of impressive fungus, the starlings forming their murmation and the return of Doctor Who.