The blackthorn growing in the disused canal has now finished it's spring flowering. But whilst in bloom it was a splendid:
From a distance it looked like the hedgerows were covered in snow:
But up close, the distinctive flowers that bloom in march and april were evident.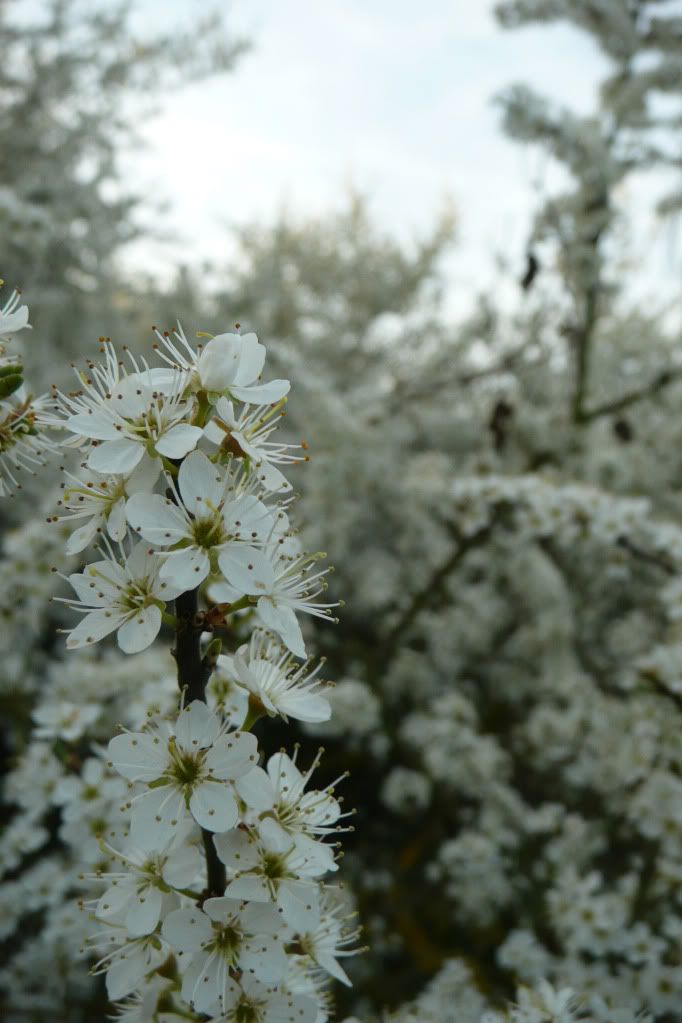 Now the blooms have gone and the blackthorn will be starting to produce it's fruit.