Regular readers of this blog would be aware of the occasional post featuring dead and half eaten signal crayfish (identified by the red claws).
Certainly I seem to be building an interesting collection of photographs of these mutilated crustaceans (I wonder if there is a name for this?). The most recent being found during August along the Ock Valley walk:
This one was found earlier in the month, have only lost the end of the tail.
.
.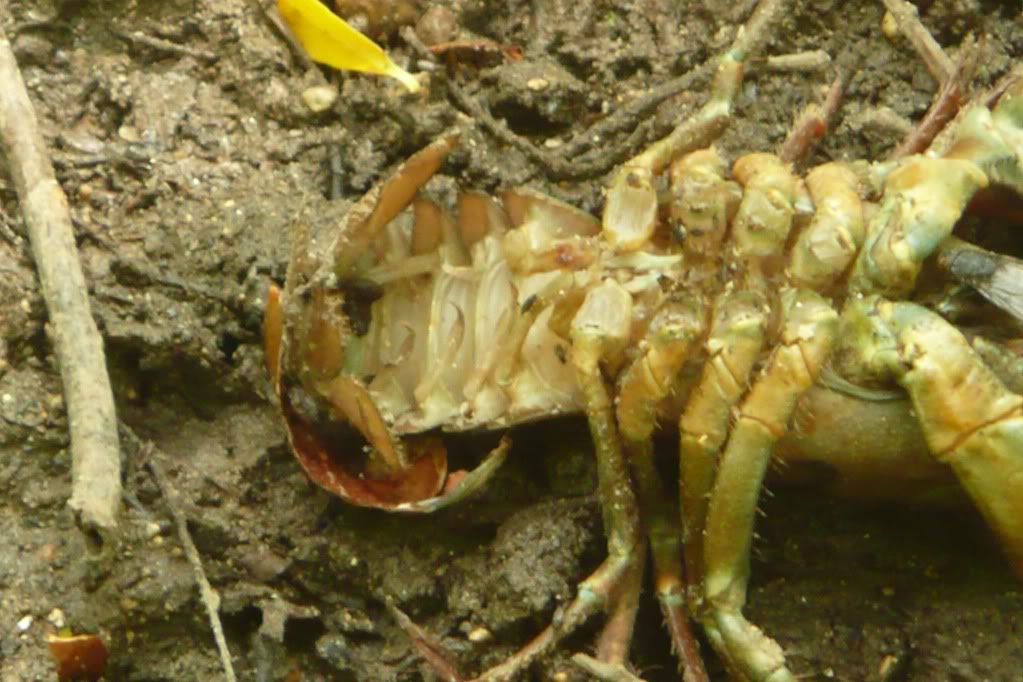 The other was found on Saturday and suffered a very violent and frenzied death - having a claw torn off, it's lower half removed (probably eaten) and lost part of it's head.
.
.
Whilst the death of the first could have several explanations, this one almost certainly is the result of an otter kill.
.
.
The non native signal crayfish has committed a lot of damage on UK wildlife - eating fish eggs in the thousand, climbing up river banks to eat young kingfishers in their borrow and driving the native crayfish to the brink of extinction.
But maybe the return of otters to UK rivers (
http://www.bbc.co.uk/news/uk-england-14557381
)
has been assisted by this alien (and obviously tasty) invader.