Since 1960 there has been a decline of 60% in the population in the 25 species of UK bumblebees. A contributory source is possibly the 90% loss of habitat since 1930's (source Bumblebee Conservation Trust).
Despite this, there is one bumblebee species that has an increasing population - the tree bumblebee (Bombus hypnorum).
Having arrived from Europe, it was first discovered in the UK in 2001 in the New Forest and
has been spreading north ever since. Even so, it is a pleasure to find a female worker in our garden, feeding with the other bees on the always popular lavender:
.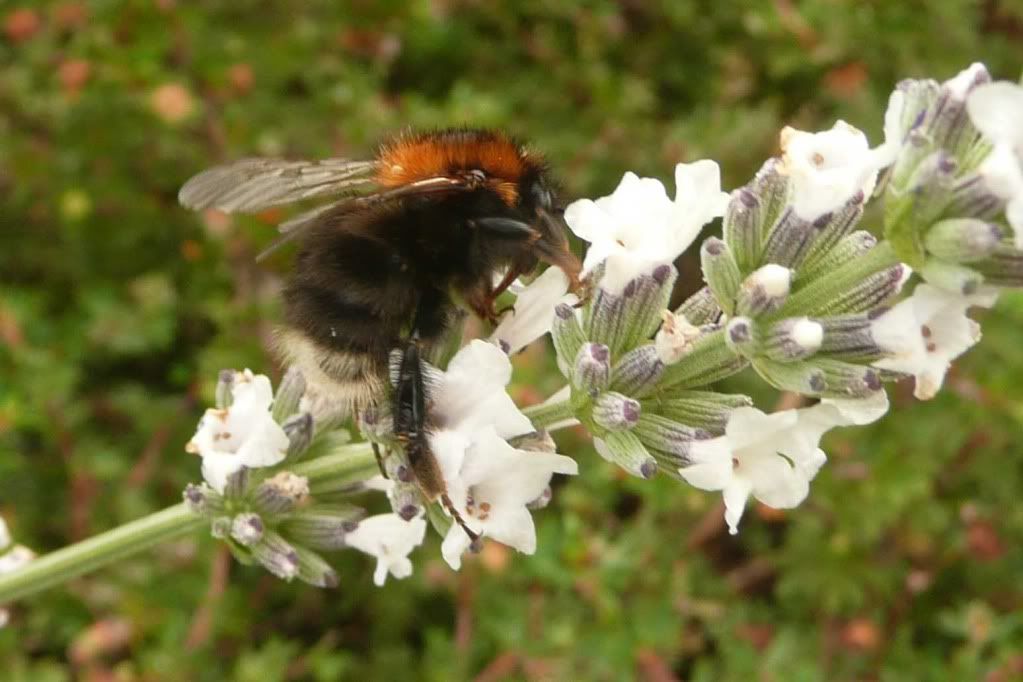 .
Unlike most bumblebees they are easy to identify - with a distinctive brown thorax, black abdomen and white tail:
.
.
Whilst most bumblebees nest at ground level (preferring old mammal burrows), tree bumblebees prefer to nest above ground, finding bird nest boxes the ideal location - perhaps explaining part of it's success.
The Bumblebee Conservation Trust is recording sightings to see how tree bumblebees are spreading throughout the UK in an on-line survey:
http://www.bumblebeeconservation.org.uk/tree_bee.htm