Last year I filmed a water vole in the ditch running through the middle of the ock meadow:
http://viewsoftheock.blogspot.com/2009/05/water-vole-motion-picture.html
I also found signs of feeding:
http://viewsoftheock.blogspot.com/2009/06/return-to-stream.html
As part of the BBOWT 2010 water vole surveys I have been asked to undertake a full survey to see if water voles are still using the ditch. The survey involves recording the habitat as well as signs of latrines, burrows, feeding and any sightings.
The ditch is now running dry and is starting to become over grown.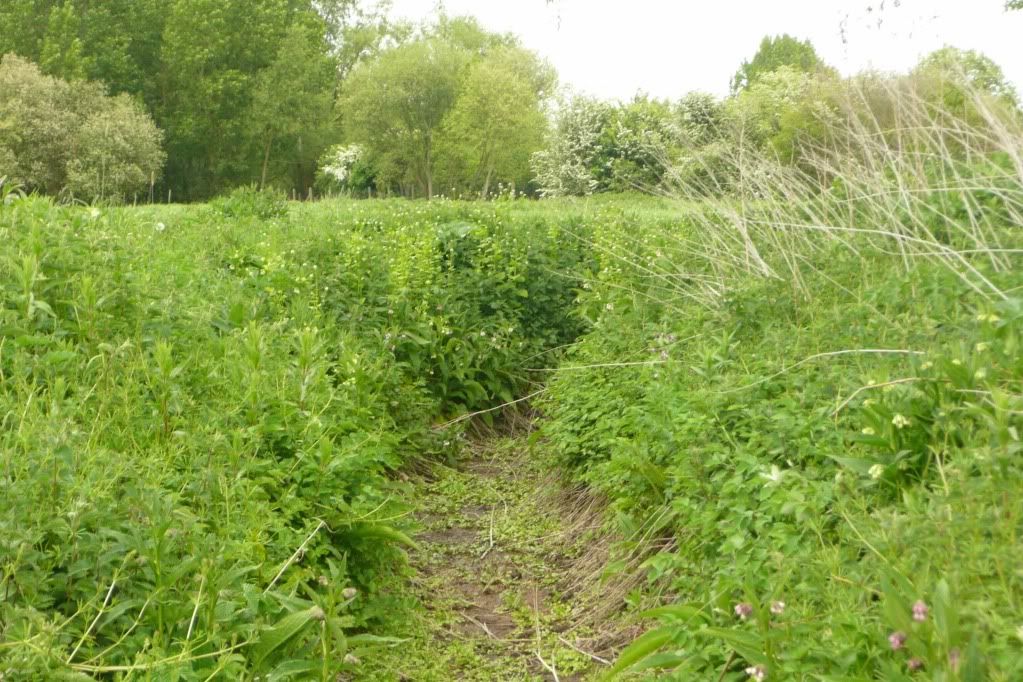 Where I saw the vole last year is also over grown and there is certainly no evidence of water voles inhabiting the area.
Just because there is no obvious evidence of water voles in the ditch does no tmean they're not there. It is quite easy to miss a burrow or a latrine and the length of the sedge means any signs of feeding could easily be hidden.
But even if there are no water voles in the ditch this year, they might return next year and it's important to record the negatives as well as the positives so a complete picture of water voles in Abingdon can be produced.