A small stream in North East Abingdon, Radley Brook has featured several times in this blog. Unfortunately, due

to this proximity to the Thames, it is ideal hunting territory

for mink, who have been seen this year in the nearby lagoon,

making it probably the most fragile water vole colony in Abingdon.
The thick and tall sedge can make it virtually impossible to see if the water voles are still hanging on or if the colony is now extinct.
.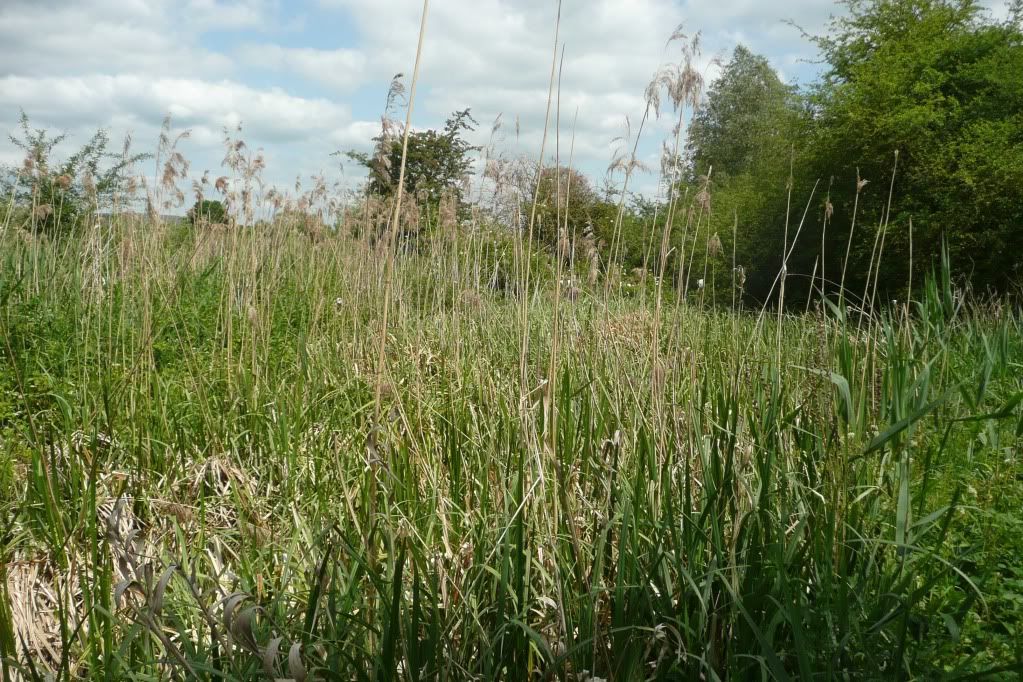 .
A good way to see if they are still present is to throw down a small apple core and see if any thing takes it.... after a month of waiting a water vole finally appears
and it seems to be a juvenile, so not only are the water voles still present, but they are breeding.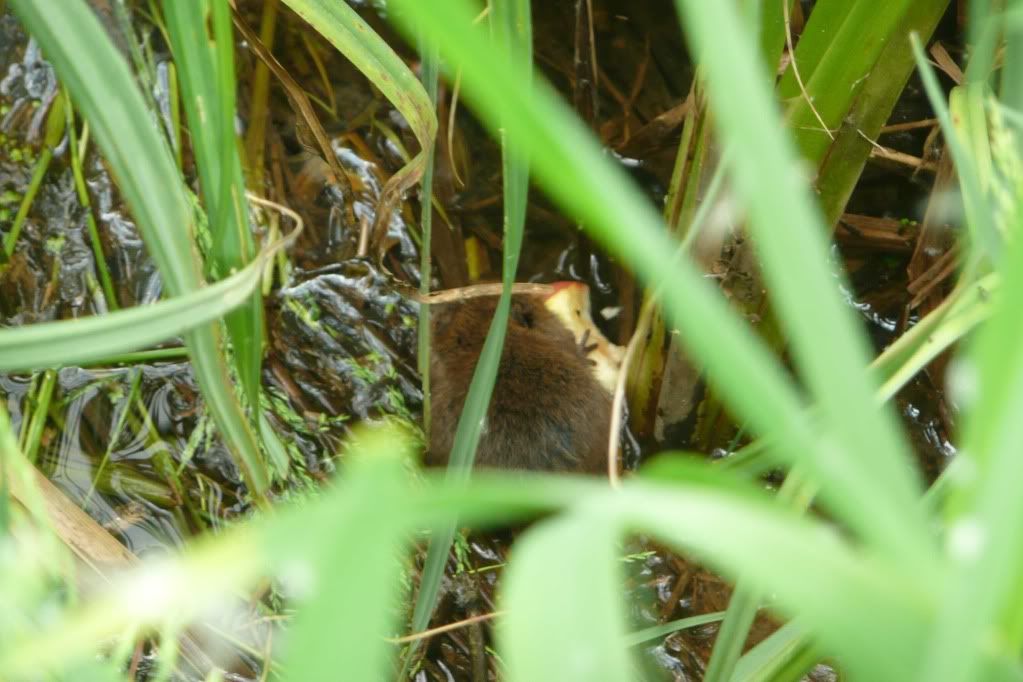 Watching water voles whilst listening to the nearby warblers and the occasional cuckoo, make it one of the best places to spend a lunch break in Abingdon.