At first glance, this rather impressive insect could be a female stag beetle. It's the same size - almost 3cm long, has similar jaws and almost identical wing cases and thorax.
.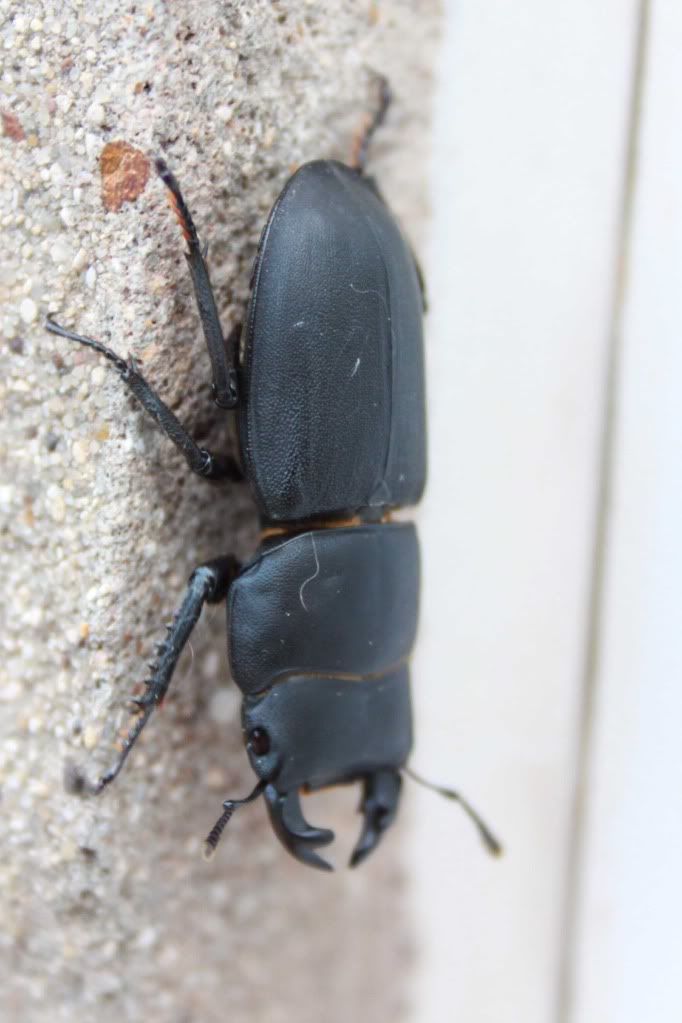 .
The stage beetle has three spines on the middle segment of it's leg, yet this one only has one. Which according toe the Collins Complete Guide to British Insects identify it is a lesser stag beetle.
.
.
This one was on our patio doors, so it could have recently emerged from our log pile, as they spend up to four years as grubs, feeding on dead wood before pupating. It can then spend up to a year it's adult form as it seeks a mate.
Another encounter with a stag beetle and the fate of this one is less certain. Seen on the Thames path, it has either been attacked by a bird, or more likely, squashed by one of the many walkers who use the path.
.