It's tempting to say otter spraints on the Ock are like buses, you don't see one for a while and then several turn up at the same time. But this is not entirely accurate as the Abingdon to Oxford bus service is actually very good and reliable.
As mentioned in the post below, the first otter spraint recorded under the A34 was in February 2010 and despite monthly surveys, another one wasn't found till ten months later. This is perhaps not surprising as otters are very territorial with a male otter having a territory of over 20 square miles and whilst a female otter has a smaller territory she will not share it with a male and they only meet on the edge of their respective territories.
Hence it was probable that otters were infrequent visitors, perhaps occasionally moving in from the Thames to feed on crayfish and mark their territory.
However, two days later (19/11/2010) another spraint was found in the same place:
Then today (4th December 2010), not one but two fresh spraints: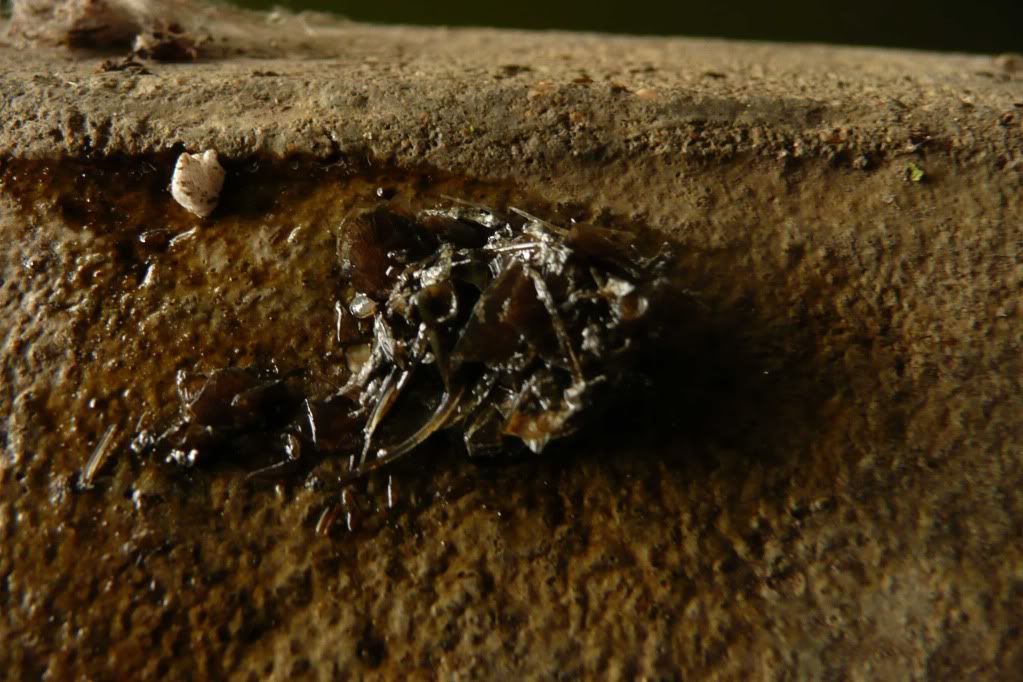 So it seems for the time being that there is a resident otter along the Ock and as four spraints have been found in the same location within a few weeks there could be more than one otter. This could mean the bridge is an overlap between two
territories or there could be a female with a cub......