I received this intriguing comment on a previous post:
I spotted what I think were Otter footprints in the snow beneath the bridge along the Ock Valley Walk - be interesting to see if you can verify they are Otter prints.
Which has inspired me to seek out the various footprints left in the recent snow and to try and identify them:
Birds: Some bird footprints are easy to identify, such as these left by mallards and moorhens along the ock valley walk.
.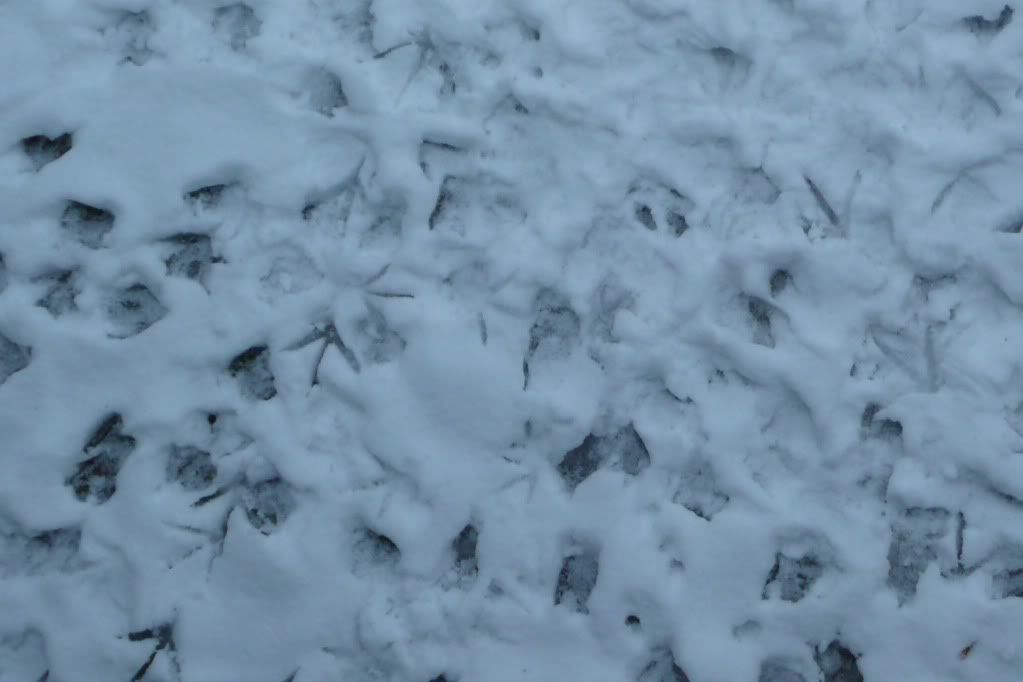 .
Smaller birds are harder to identify as they just leave small holes in the snow.
Leporids: The two prints at the front and one behind are almost certainly left by a rabbit
.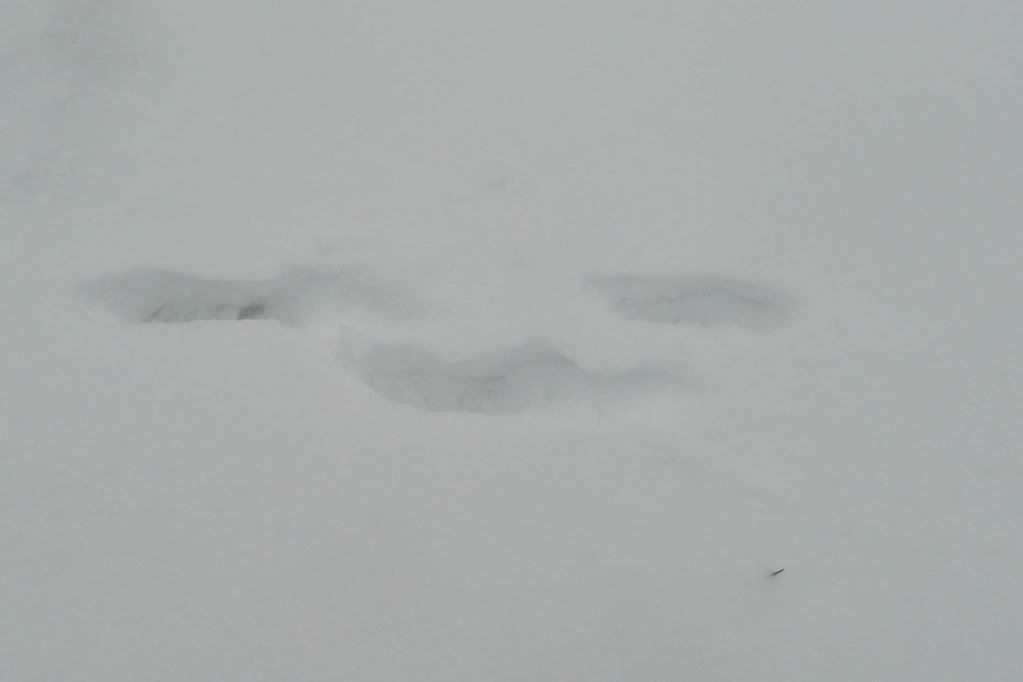 .
The other candidate would be a brown hare. I have never seen a hare in the locality, although I have seen them near Wantage, so it is not impossible that they frequent the area.
Canine: There are two species of canine that can be seen along ock, the red fox and domestic dog. This footprint is from a domestic dog, taken in a place that is popular with dog walkers.
.
.
Mustelids: There are several species of mustelid that could be found along the Ock - badger, otter, mink and stoats, weasels and polecats.
What differentiates a mustelid footprint from a canine is five toes, whilst a canine has four. This footprint found in south Abingdon could be a badger, but it is hard to count the number of toes but it was found near where I have seen badgers previously:
.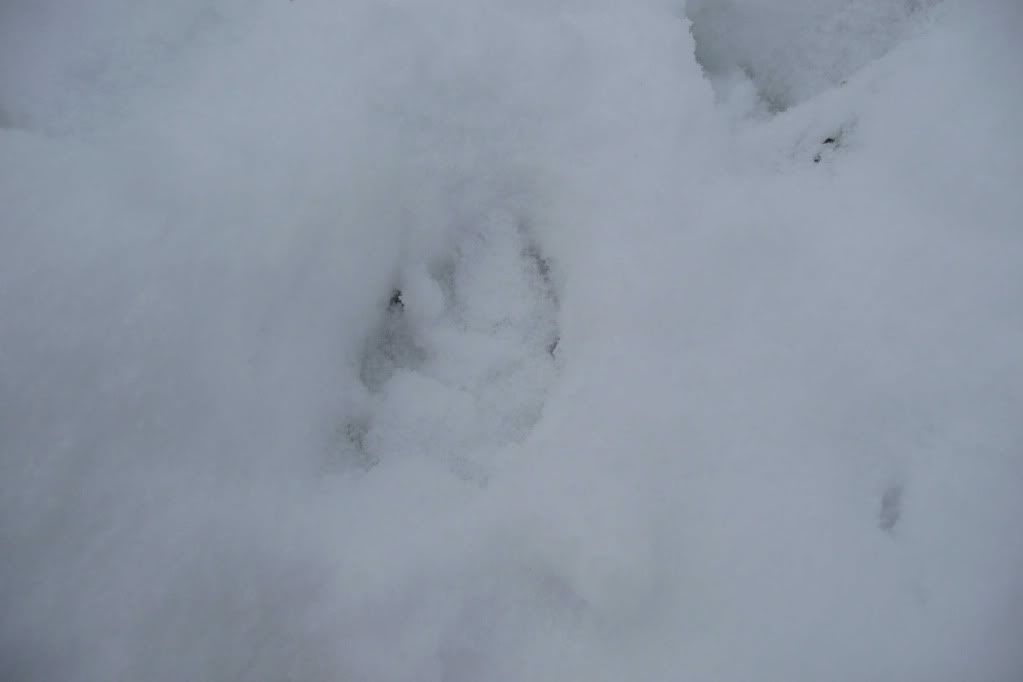 .
This footprint was found along the ock valley walk, where the previous commenter said they have seen possible otter footprints.
.
.
A close up shows (now circled) five toes, so it almost certainly a mustelid and given it's location it could definitely be an otter and it is where I have previously found a dead crayfish (common otter prey), so thank you very much for the tip-off.
.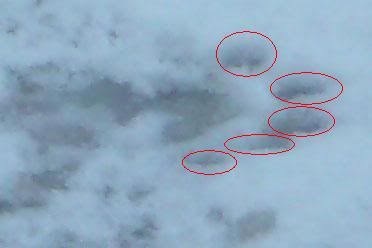 As always, comments are very welcome, especially if I have misidentified something.