Just beyond the aforementioned weir, the river is divided in two, the upper and lower Ocks:
.
.
As can be seen from the photographs and the 2010 map, the habitat remains as mainly over growing willow trees with minimal sedge and other aquatic plants:
.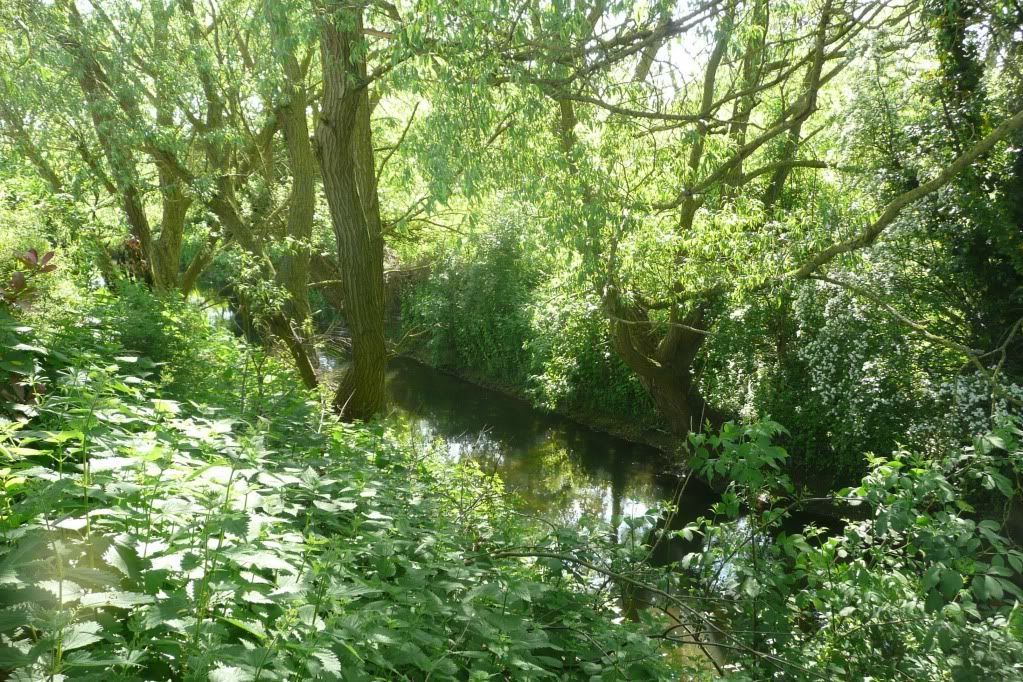 .
Fortunately the weir and habitat this has not acted as a barrier for the water voles who have been seen in both the upper and lower ocks this year. They've been seen right next to the weir:
.
In this case swimming under the footbridge that crosses near the weir:
.
Further upstream, the map shows water voles near the Ock Mill restaurant on the upper Ock and on the corresponding part of the lower Ock (thanks to a tip off by a local dog walker):
Although grainy (due to lack of light), this picture shows a water vole emerging from it's burrow, but is the best picture I've managed to get on the lower Ock.
.