Although it can be seen throughout the year, autumn is the best time to find the fruiting bodies of fungus .
There are nearly 40 different types of fungus (milkcaps, brittlegills, funnels and brackets to name few). Identification is a complex task done by assessing the cap texture (cracking, wrinkled, downy....); how the gills are attached (adnate, adnexed & sinuate); Gill Arangement (crowded; forked...); habitat (grassland, deciduous, marsh, conifer.. ) and the colours (red, black, brown) don't always help as they can change as the fruiting body grows and wither.
It is easy to understand how it can take a life time to become an expert in fungal identification.
There are over 12,000 recorded species of fungus recorded in the UK and even armed with a field guide (in this case the Collins complete guide to British mushrooms & toadstools and a rather nifty iPod app version of the Roger Phillips Fungus Guide) identification is incredibly difficult.
One of the key ways to identify a fungus is to pick it and study the gills, smell and how it behaves when cut. But as identification for this blog is more for curosity than scientific study and the important role fungus can have in an ecosystem all have been left in situ for others to enjoy and study.
All the fungus in this post have been found alongside the river Ock:
.
These small ones are growing on a felled branch of a willow tree, which could make it a 'common bonnet'. But it might not be the dead wood it's feeding off, instead it could be moss on the branch, then it is more likely to be a 'Moss Bell'.
.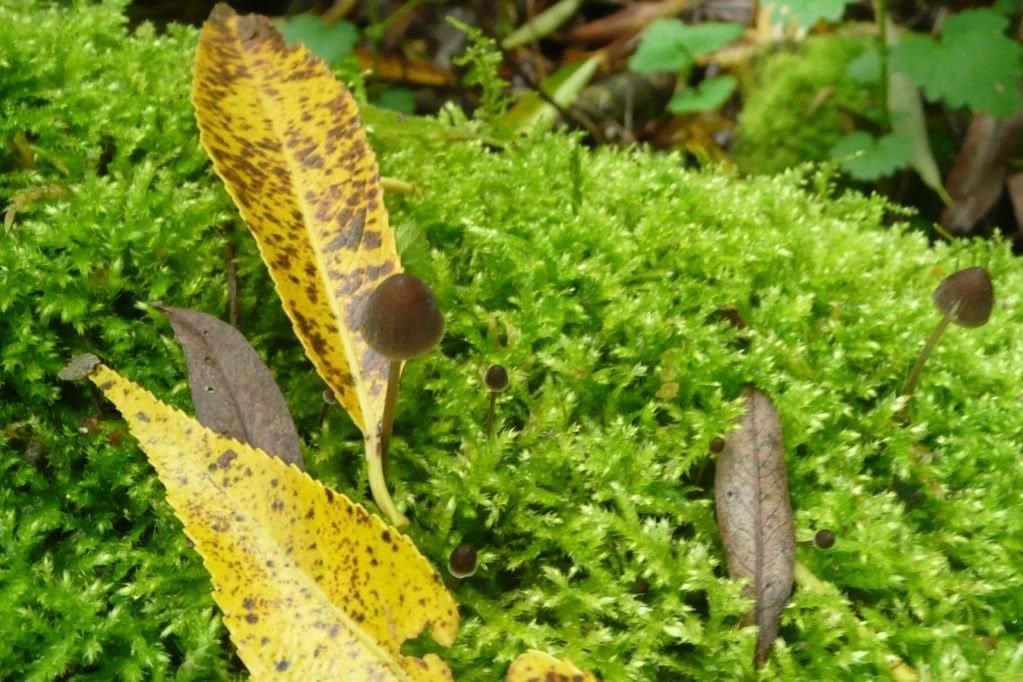 .
This fungus growing off the same willow branch has the appearance of a bracket fungus - sticking out and growing perpendicular to the wood, but having spent some time studying the field guides it may be a polypore (maybe a winter polypore). The way to identify it would be check underneath as it polypores do not have gills, instead tubes are used to release their spores. So if opportunity presents itself, I may sneak out with my wife's make up mirror at the weekend and have another look.
.
.
Even the footbridges aren't spared, this is possibly an oyster fungus at an early stage of development:
.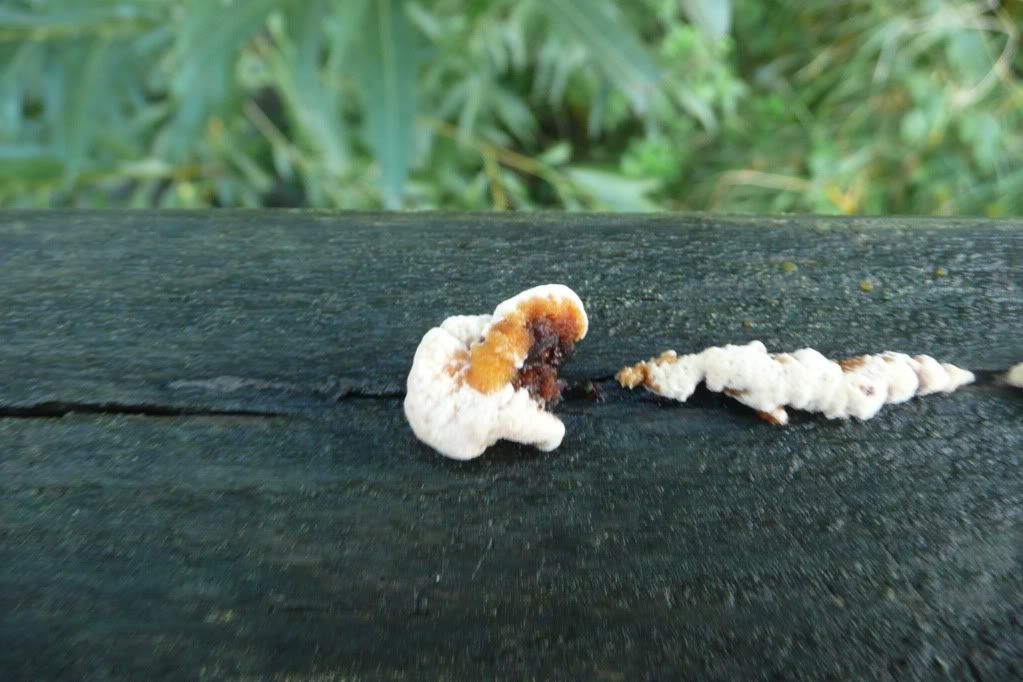 .
Along the Ock valley walk several willow trees have had their branches felled and chipped. This is an ideal habitat for fungus of decaying deciduous trees, so could be 'Sheathed Woodtuft' or a milkcap, maybe 'mild milkcap'
.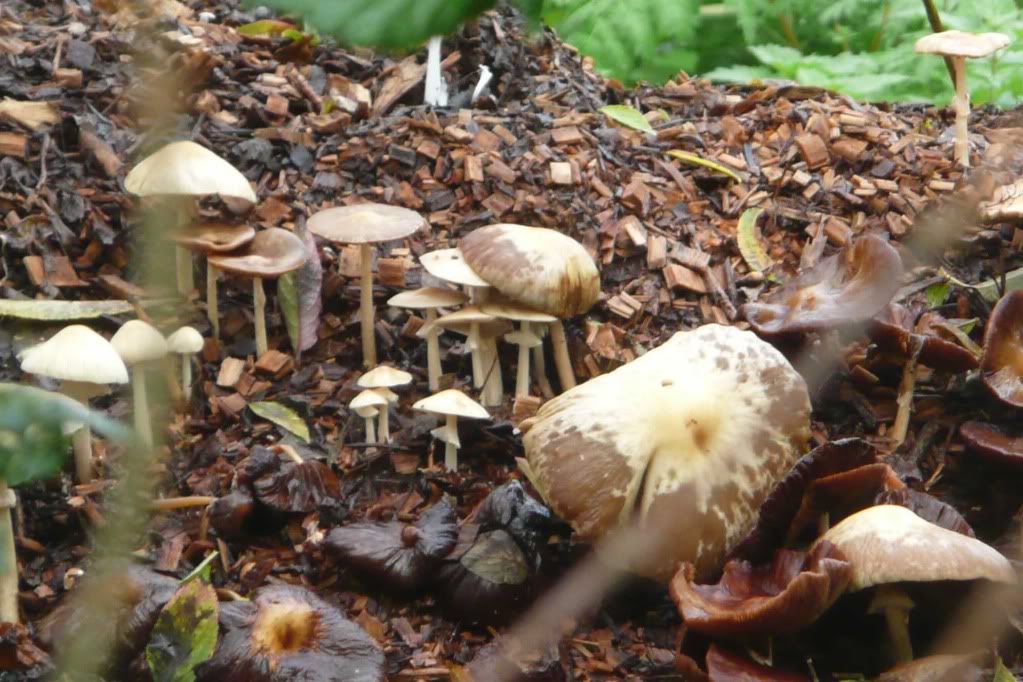 .
Many apologises to any mycologists reading, I have spent several hours pouring over field guides and web sites and I have utmost respect for anyone who can identify a fungus. As always not only are corrections are really appreciated.
Some field guides state which fungus are edible, inedible and poisonous, but if one thing is evident from this post, I will not consider eating anything picked in the wild and will continue to purchase my fungus from the supermarket.