Among the usual visitors to the bird feeders in our garden - blue tits, chaffinches, goldfinches and the occasional greenfinch - there is a bird that we have not seen for over five years - siskins:
.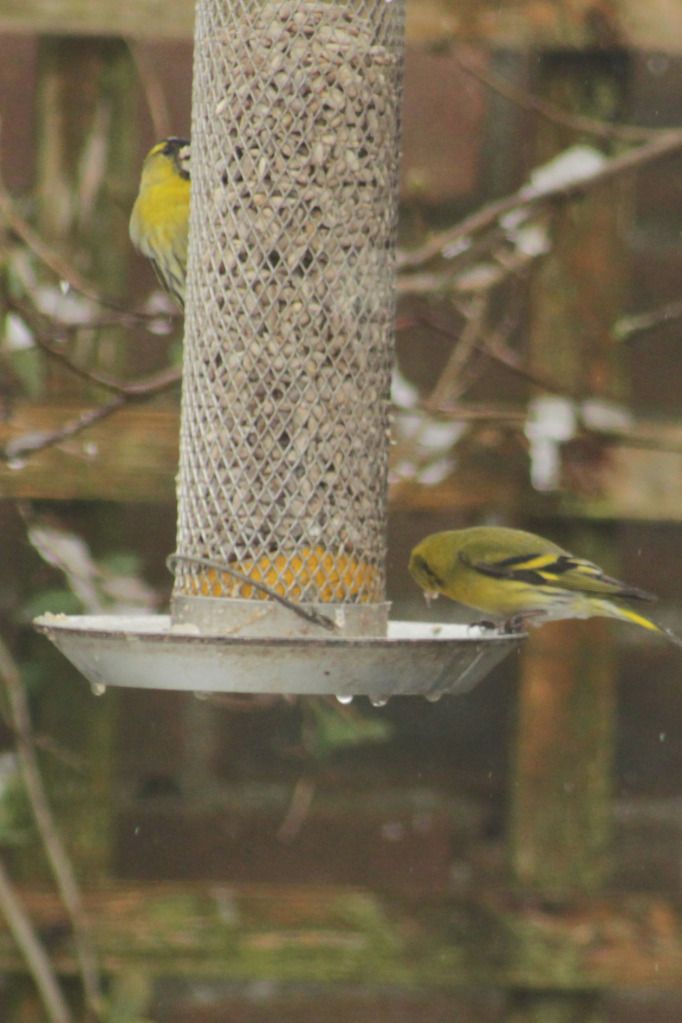 .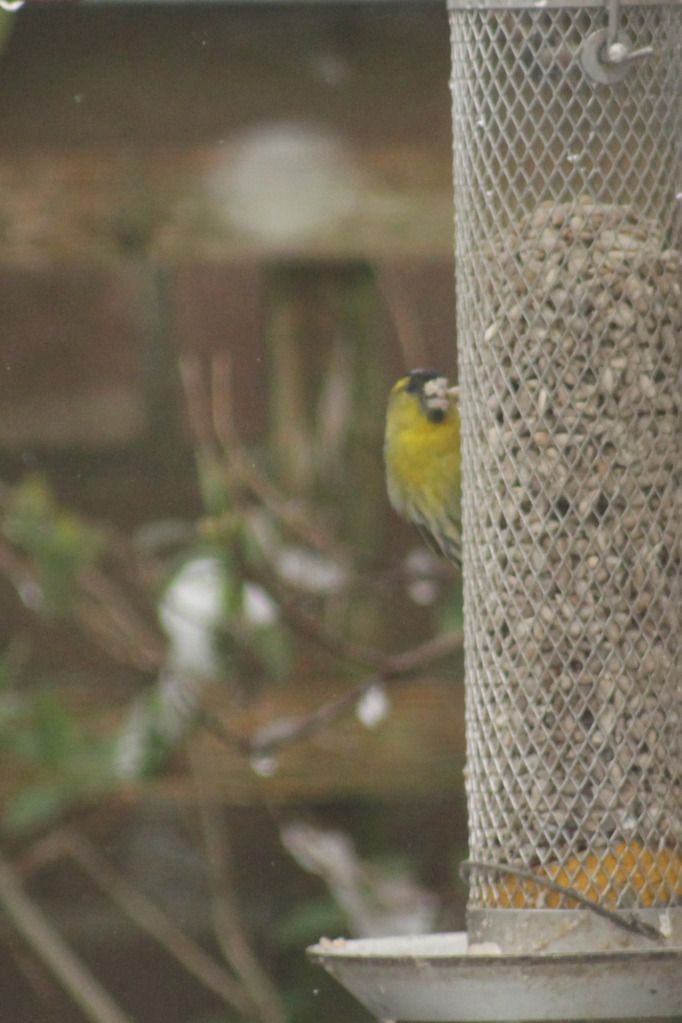 .
Siskins are migratory birds and so these will have chosen to spend the winter in south, usually eating tree seeds, before returning to their breeding areas of Northern Britain or Europe.
.
.
However, this year seed availability has been lower the average and they have been attracted to garden feeders (in our case, sunflower hearts) in record numbers, with the BTO recording the highest influx of siskins into gardens since 1998.