Now the rain has stopped (at least for the time being), the river and flood waters have quickly subsided - the river returning to a typical height
.
.
And with the exception of a few puddles, the floodplain returns to an agricultural field (with seemingly little damage to the crops):
.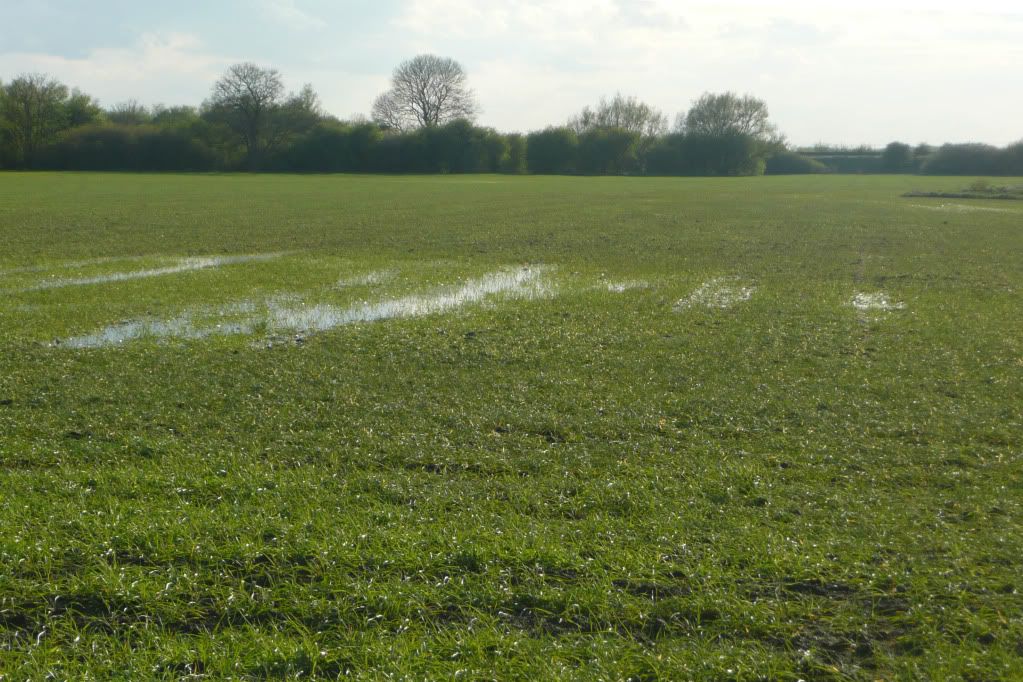 .
Along the river the bank, a line of mud indicates how high the river was.
.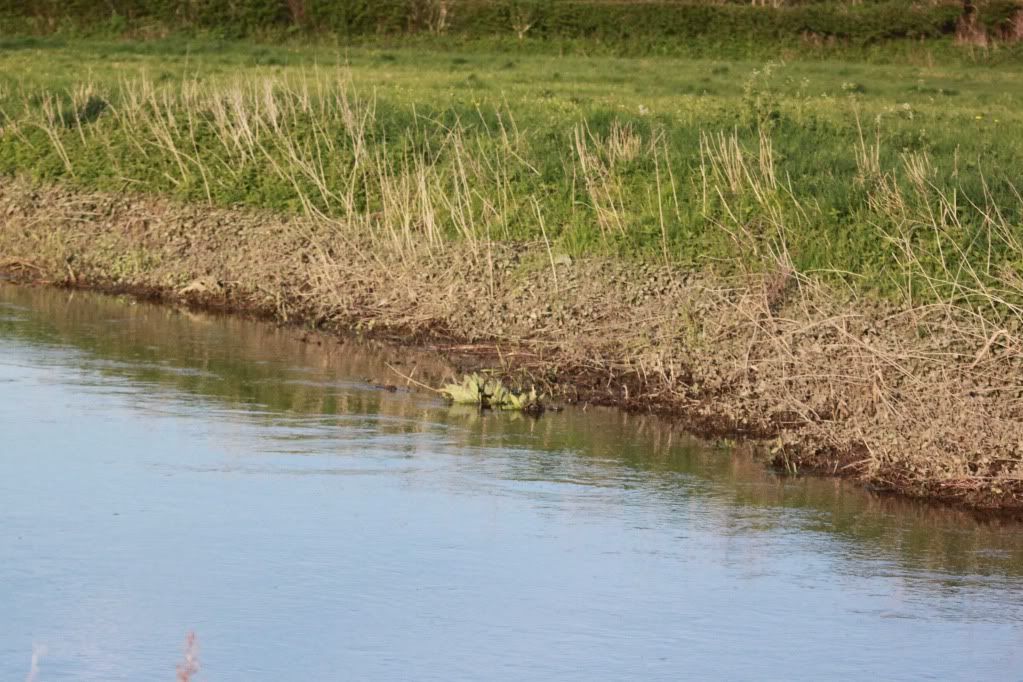 .
Elsewhere, where there are fewer plants, the fast water has very slightly increased the continuous erosion along some of the banks:
.
.
The high water level does not seem to have affected the kingfishers who have been flying back and forth to their nests.
But the moorhens have not been so lucky, their nest (featured in the previous blog post), has been swept away: