On a damp day just before Christmas, there were no water voles, kingfishers and certainly no otters. But there was something which in its own way is just as interesting and has a life cycle more complex and fascinating than most things that are found in the UK:
Attached to a grass stem is a Myxomycete, a plasmodial slime mould: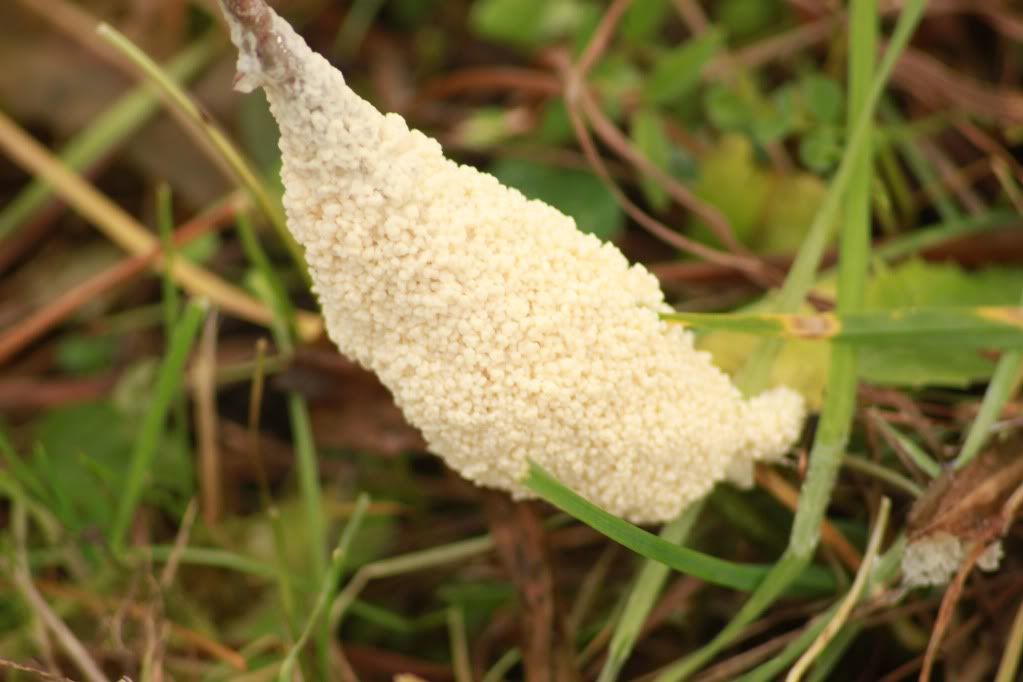 .
Slime Moulds have featured on this blog before (back in July), but this one is different, identified as
Mucilago crustacea -
it doesn't have a common name (identified with the help of the excellent
Wild About Britain forums
):
This is a plasmodial slime mould, it starts life as
single celled organisms (called a
Myxamoeba),
which move slowly consuming fungus spores, dead matter and bacteria.
When conditions are right and two myxamoeba meet, they join to form a zygote, which continues to grow, forming a plasmodium (a multi-nucleus cell), this in turn changes into a fruiting body (sporangium), which produces spores and the life cycle repeats itself:
.
.
This stage will only last a few days and the fruiting body have almost certainly gone during Christmas itself.