As winter sets in and the weather gets colder the number of goldfinches in the garden increases, sometimes as many of 30 can be seen competing for the sunflower hearts in the bird feeders.
Most of the times they are harmonious, seemingly not to mind being in close proximity to each other.
.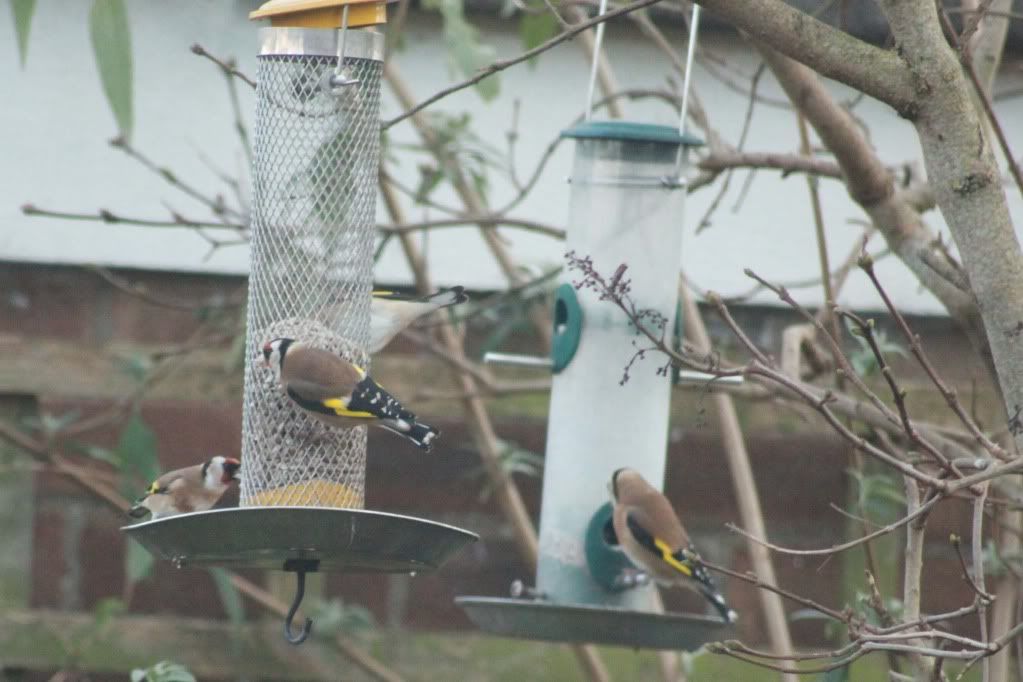 .
However, occasionally, for apparently no reason, one can take offence at another:
.
A skirmish on the feeder can then often ensue:
.
.
The skirmish then increases as the birds start to move off the feeder
.
.
Before taking the argument into the air
.
.
And eventually away from the feeders.
.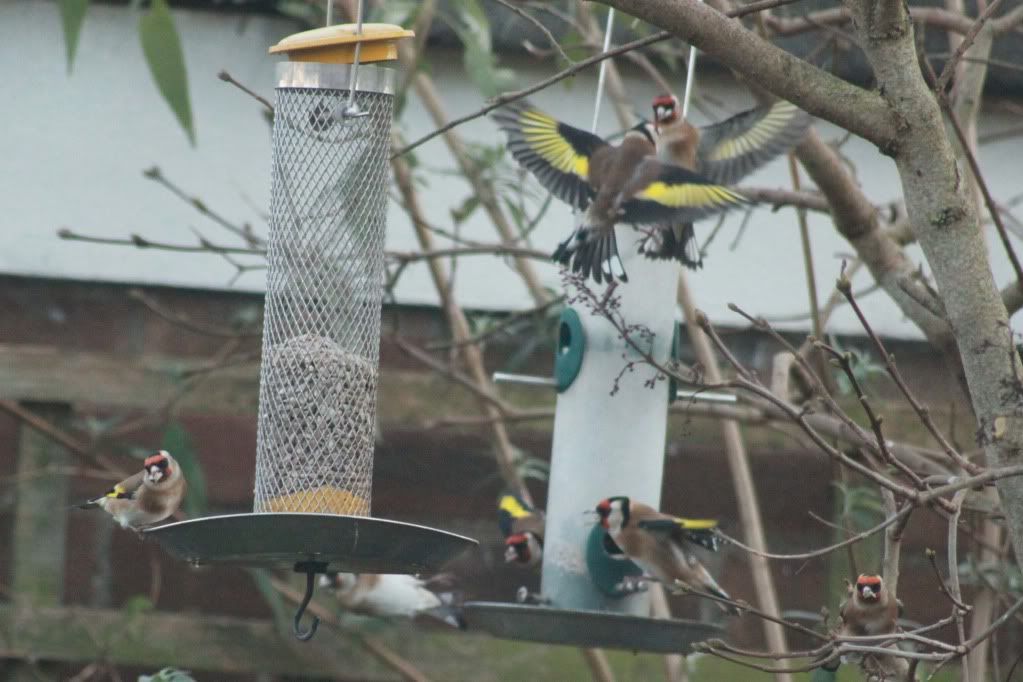 .
Any opportunist Goldfinches, watching the argument from a branch nearby, can make the most of the situation:
.
.
With the
two trouble makers no where to be seen and the new arrival making most of the opportunity, it seems peace has returned to the feeders, at least for a short while......
.
.
.. That is until a collared dove turns up:
.