The title of this post is inspired by a comment made by Rachel to a previous post of mine on water voles.
Whilst it does not require too much patience to see a water vole at the moment on the river Ock, it does require some more to get try and get some photographs.
For the past week I have been getting up at 6.30am and sitting by the river in the cold and being bitten by a multitude of small flying insects, with the best results shown below:
.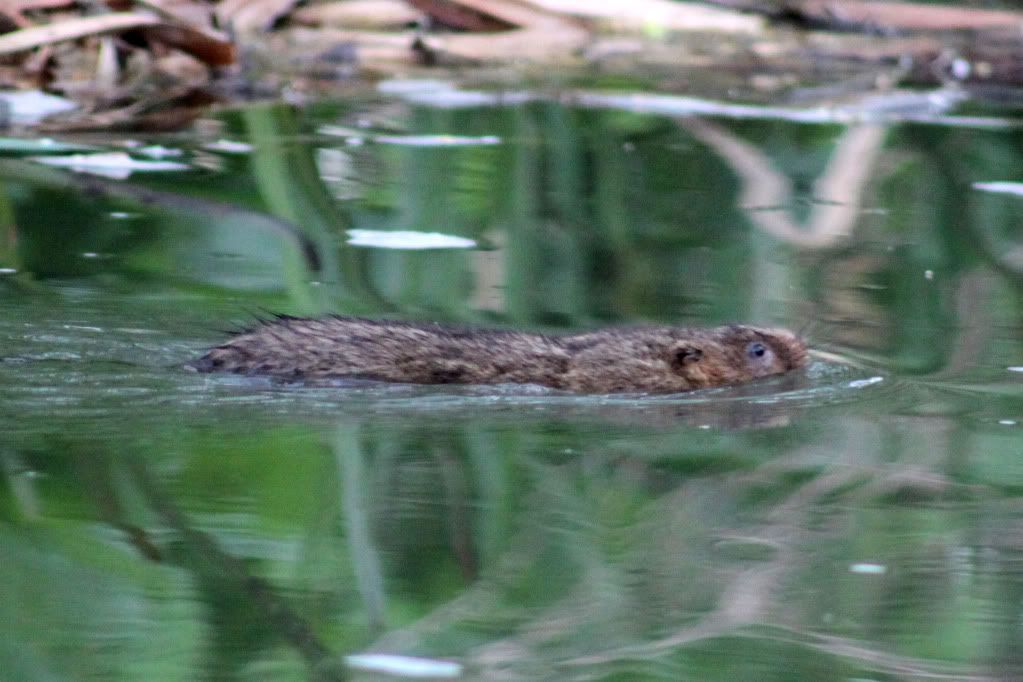 .