Individual bluebells are attractive flowers, but they are at their most impressive when seen in their millions in an ancient woodland.
Although these woodlands have decreased by 50% fortunately for those of us in Oxfordshire there are several places where we can appreciate this natural wonder:
Wytham Woods: Featured previously in this blog, the woods to the west of Oxford are owned by the University of Oxford for research, but permit holders can explore them and enjoy the bluebells that seem to appear around every corner where there are beech and oak trees):
.
.
Harcourt Arboretum: Also owned by the University (and requires a small fee to enter) features a large collection of native and non native plants and trees. Recently, a lot of work has gone into recreating a coppiced woodland, where the bluebells now flourish (this picture was taken in 2009):
.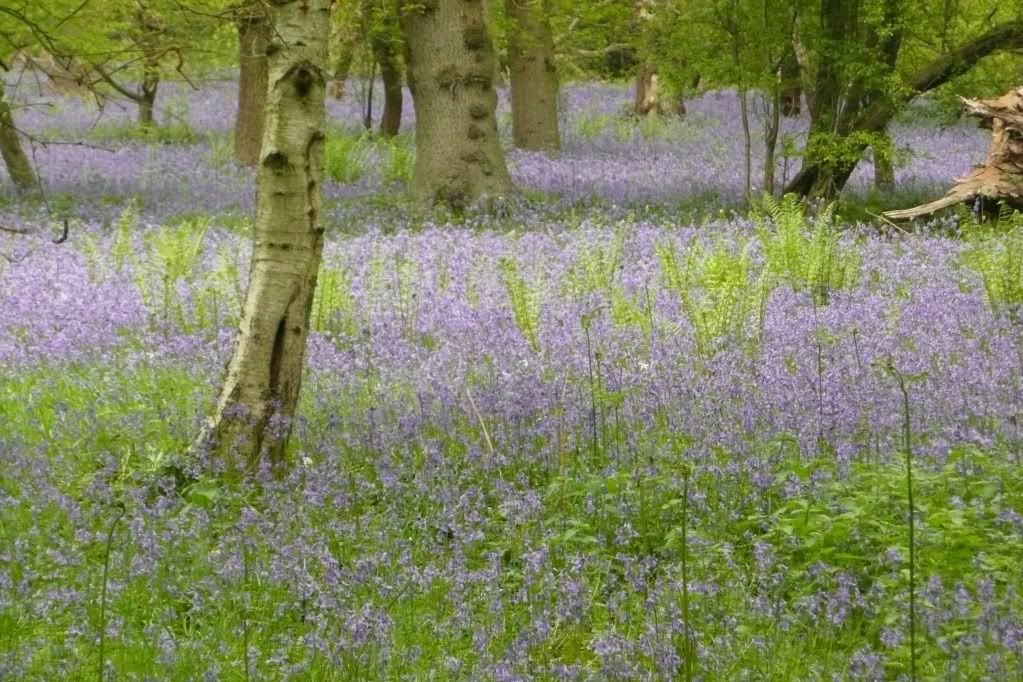 .
Bradbury Hill: Near Faringdon and owned by the National Trust, is said to be one of the best bluebell woods in the country and is a very impressive sight (if you don't mind large numbers of male St Mark's flies dancing up and down) and an ideal opportunity for a four shot panorama:
.
.
To find other bluebell woods in the UK, the woodland trust have produced a useful web site (although Wytham and Harcourt don't make it on the list):
http://www.woodlandtrust.org.uk/en/visit-woods/Pages/get-involved.aspx