Inspired by Kate's success in finding water vole feeding signs and latrines (
http://staggsbrook.blogspot.com/2011/03/when-voles-grow-wings.html) and the nice weather this morning, I took the opportunity of a walk to work to look for evidence of water voles on the lower ock near ladygrove field and was pleased to see what seems like signs of feeding:
.
.
Then to prove these are feeding signs, a water vole appeared:
.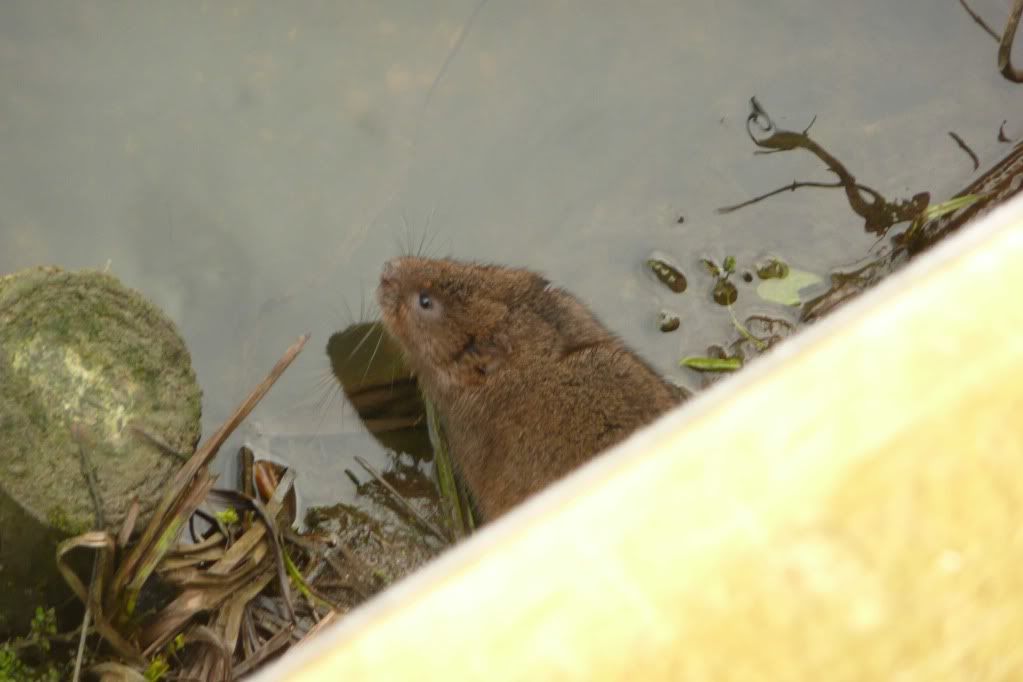 .
It's always pleasing to see that these small creatures have survived what has been a harsh winter.