The snowdrops are starting to fade from their former glory, but are being replaced along the Ock Valley Walk by another Monocotyledon (plants that grow from bulbs) - the daffodil (genus Narcissus).
The Collins complete guide to British Wildflowers describes the wild daffodil as pale yellow outer segments and a yellow trumpet. There are several clumps forming alongside the river, but none of them match this description and probably, like the aforementioned snowdrops, have spread from nearby gardens.
Some of them are in bloom.
.
Whilst some are yet to flower:
.
.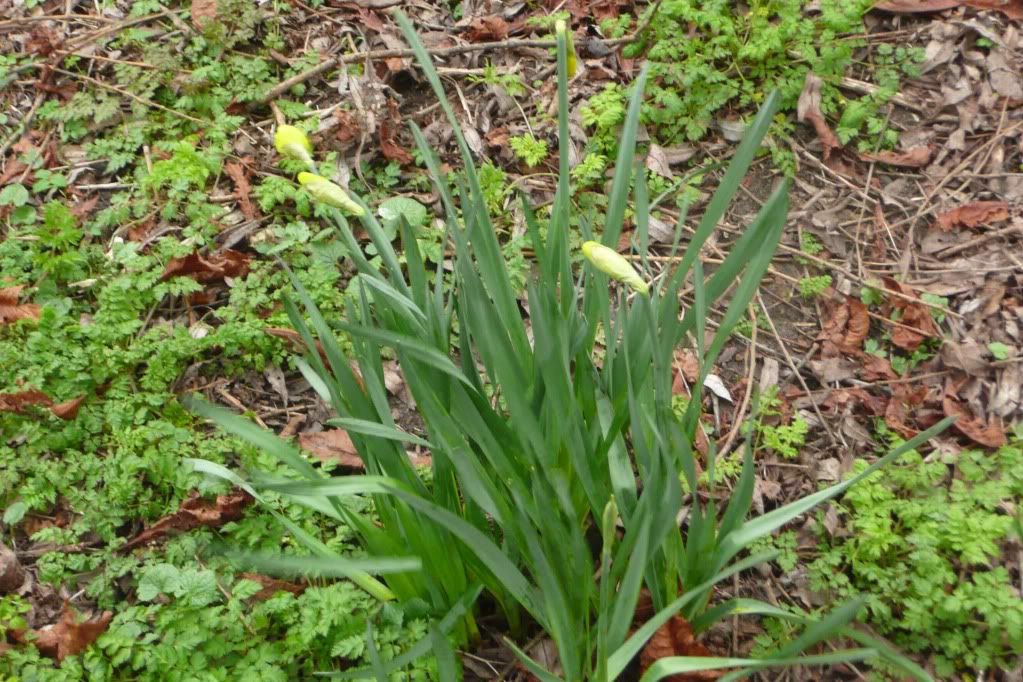 Even if they're not native, they are a pleasant site on what has been several dank and cold days.