Although it doesn't have the wow factor of Welford Park, Waterperry Gardens - to the east of Oxford are an ideal place for any budding Galanthophile.
What it lacks in quantity, it makes up in variety including with many different species on display.
Including, Galanthus 'S. Arnot', similar to the common snowdrop, but with a distinct green tip on it's outer tepals (technically snowdrops don't have petals, as their petals and sepals are the same colour they are botanically classified as tepals).
.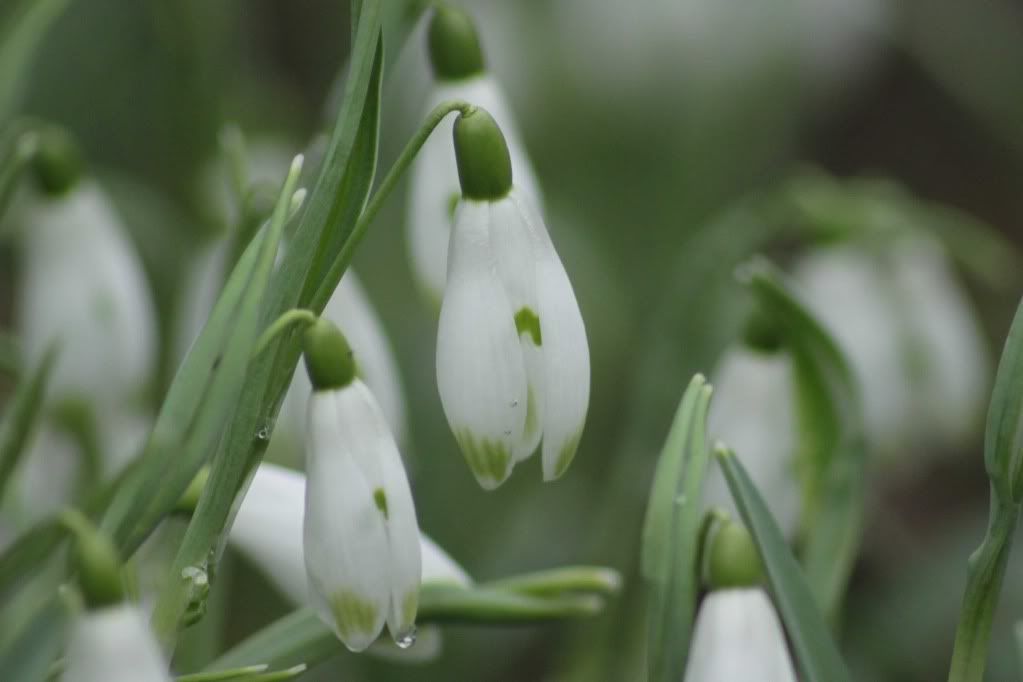 The Galanthus Dionysus is another species, with a more elaborate flower forming a predominate green rosette.
.
.
Whilst others, like the 'Mighty Atom' are so rare that an individual bulb might sell for as much as £40, that it and other rarerities are kept encaged:
.
.
.
.
The area by the river Thame contains thousands of snowdrops, mostly consisting of the common Galanthus Nivalis, having spread by vegetatively - an impressive feat as over 200 years the bulbs have divided and then spread by birds and animals - no pollination was involved - to form this impressive scene.
For fans of snowdrops, Shirl has an excellent snowdrop festival blog post on her equally excellent blog, which is well worth reading: