bThe past few days has seen some of the regular visitors that did not drop in during the big garden birdwatch:
.
Greenfinch: There are usually two greenfinches in the garden - a male and a female, according to my RSPB Handbook of British Birds, the population of greenfinches fluctuates by the general trend is up - possibly helped by the trend of people putting out suitable food, like sunflower hearts
.
.
Woodpigeon: Several woodpigeons often frequent the garden, seeming to hoover up seed dropped from the feeders.
Woodpigeons are one of the success stories of the UK's move to intensive agriculture (especially now agricultural chemicals are now more controlled) and now seen as pest to some crop growers and gardeners.
.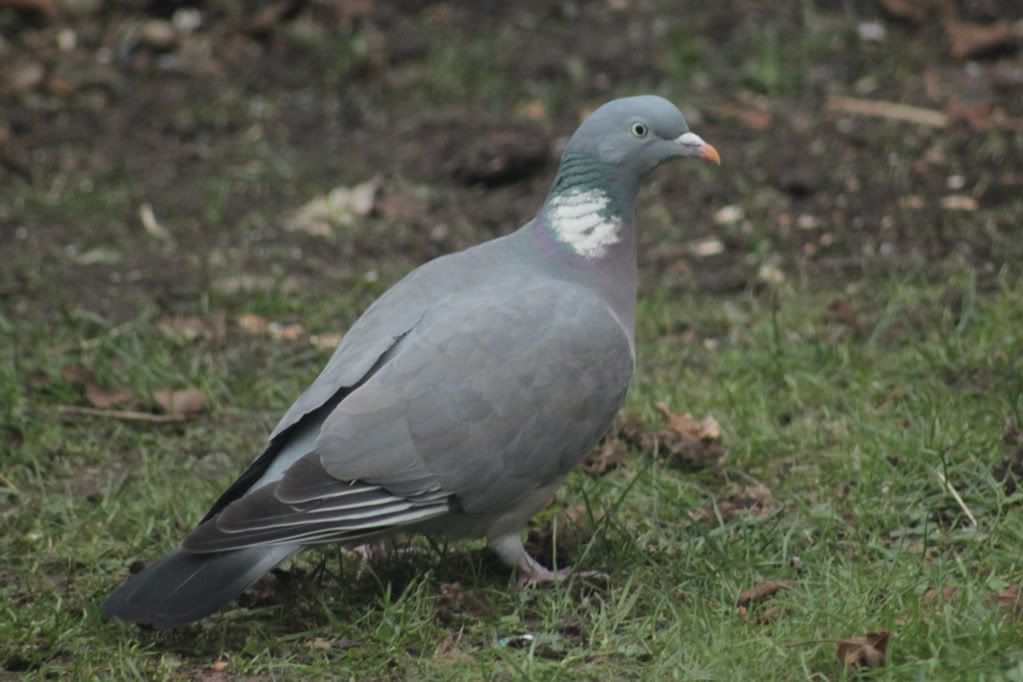 Collarded Dove: An ungainly visitor to the sunflower heart feeders. There are up to four of them at anyone time, but what is interesting is that they didn't breed in the UK until 1955, when a pair nested in Kent, there are now an estimated 295,000 territories in the UK.
.
Sparrowhawk: This magnificent male sparrowhawk has previously featured in this blog and is seen about once a month, in the same place and never with the signs of a kill. Always a pleasure to see it, but if it had shown up during the big garden birdwatch then the number of birds counted would have probably have been considerably lower.
.