Now the cold (both weather and illness) seem to have subsided it's good to get back out for the weekend morning walks. The bird orchestra in the hedges now include blackbirds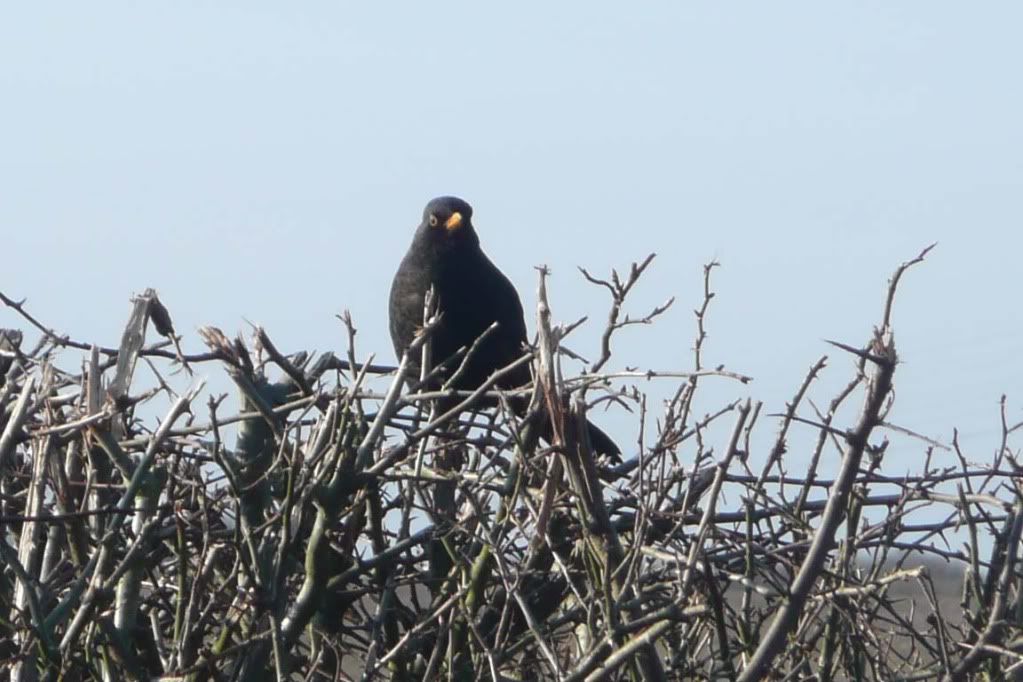 They have also been joined by great tits, to me they sound more like squeaky gate birds than song birds, but are still are a welcome sight out sound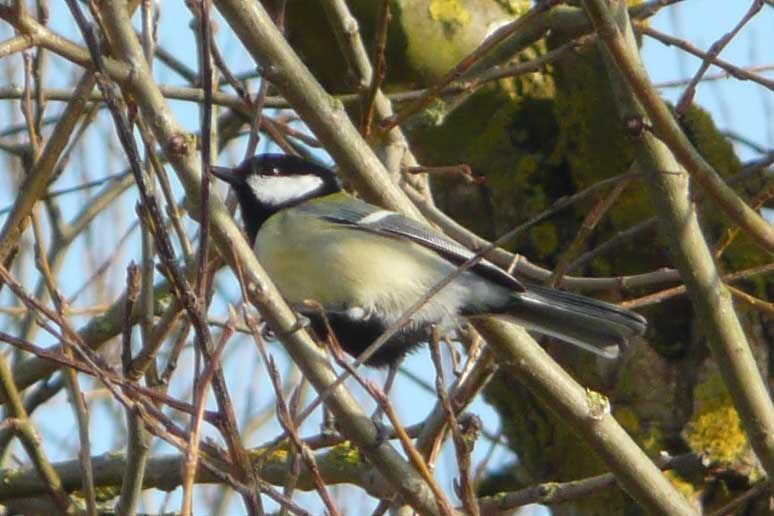 Over a month ago I saw a great crested grebe on the river and said confidently "I imagine if I go back tomorrow it may not be there".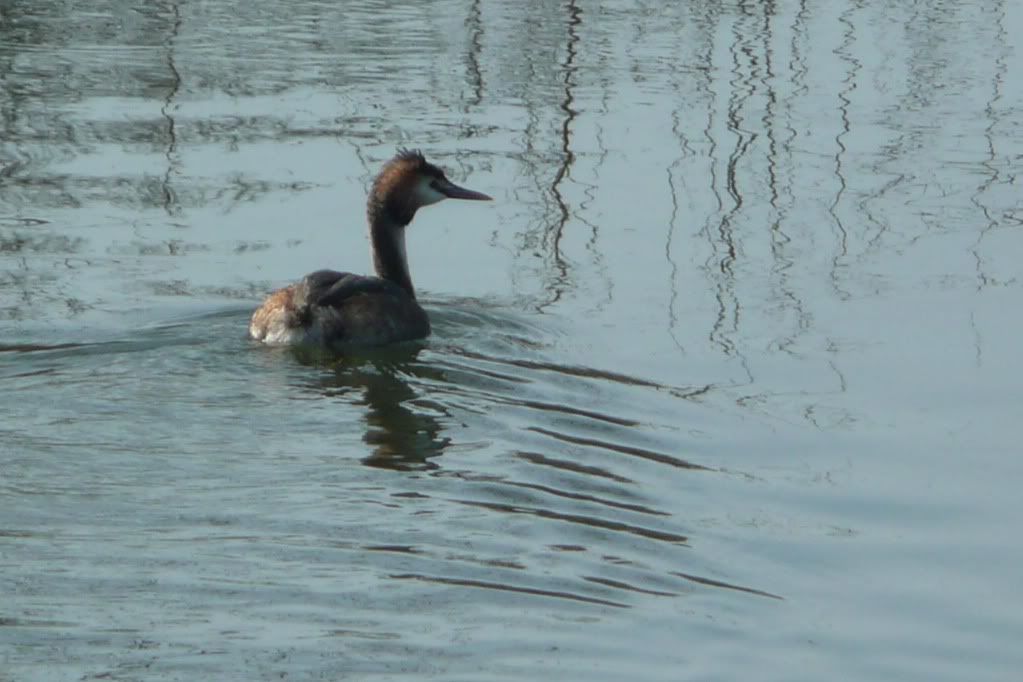 Well it's still there and a I spent several enjoyable minutes watching it fishing, diving under water and reappearing further along the river.
Which just goes to show I know nothing.
Though things should get easier now the great source of reference that is the 'Collins Bird Guide' is now available on-line with a rather splendid web site: http://www.collinsbirds.com/