Continuing the theme of poor quality photography, I caught a glimpse of a mink along the river Thames last week.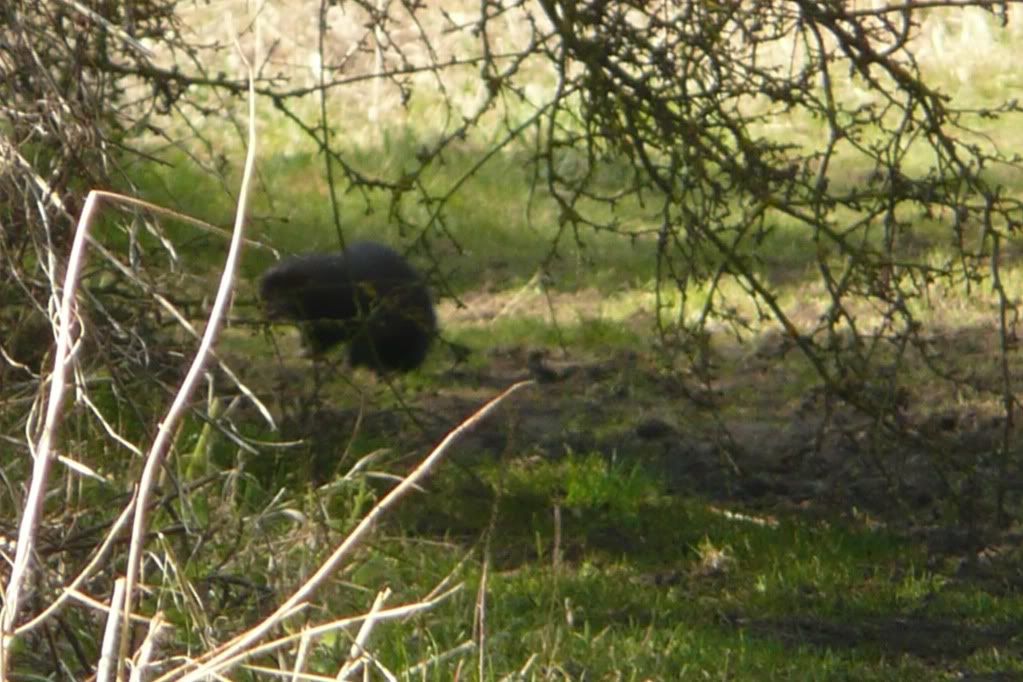 Although water voles have over 25 predators - including heron, birds of prey, cats and rats - it is mink that is often cited as one of the main causes of the decline in water voles. A restrospective study by Stachan & Jefferies (1993) concluded that although they have declined throughout the 20th century, it is during the 1980's that it accelerated which correlated with the rise in American mink that escaped or were released from fur farms. Fur Farming was eventually banned in the UK in 2000. A great deal of other research has been conducted into the affects of mink on water vole and other wildlife and it matches matches my own experience.
In 2005, there was a strong water vole colony near the Thames, where I could see a water vole on most visits. But I never saw any during 2008 and only one in 2009, as shown in the 2009 water vole map:
The 2010 map has been updated with a red pin - to show the location of the mink.
As can be seen, the mink is in the area of this colony and is probably the best explanation for the colony's decline.
The Thames Valley Environment Record Centre, BBOWT and other interested parties have been informed.
This particular sighting was on the over side of Abingdon, so the colony along the river ock is not likely to be affected by it.