If not sister rivers, the Ock and the Lea can perhaps be considered distant cousins - they are both quite small, the Ock is 20 miles long, the Lea is about 40 miles and they are both tributaries of the Thames, the Ock joining at Abingdon and the Lea joins at London's East End.
But something remarkable has happened to the Lea which makes it unique - it is the centre of a £30 million development - the London 2012 Olympic Park:
And certainly the money has been very well spent, turning an industrial backwater into a spectacular sight.
In some places, the river looks like it is part of a science fiction film, such as the inflatable roof on the water-polo arena
Elsewhere, the river banks and footpaths are resplendent with millions of late flowering meadow flowers: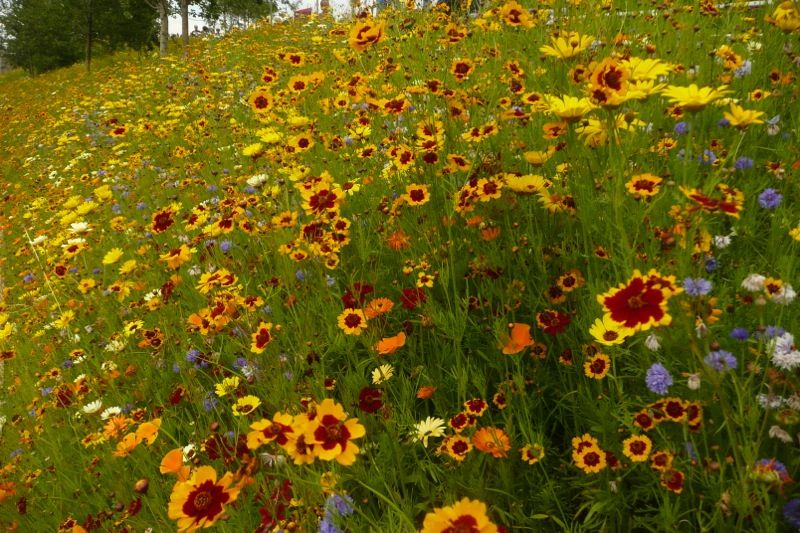 As impressive as the flowers are, there are a disappointing number of bumblebees (although there were a few honey bees) on the flowers, the most popular being the perennial Agastache 'Black Adder' in the 'Great British Garden'.
After the games end, the Olympic Park will be known as the Queen Elizabeth II park and it will be interesting to see how the acres of meadows and parks are maintained, especially if the stadium becomes used by a Premier League football team - who may not show the reverence that the hundreds of thousands of visitors to the Olympics have shown.
It will also be interesting to see whether the development around the River Lea does indeed become the promised legacy or if it becomes an expensive folly, like the 2004 Athens Olympics - where the current wildlife highlights are the frogs in the disused swimming pools: