During spring, the mallards form pairs and can often be seen on the river, sometimes the female can attract the (sometimes unwanted attention) of other males.
But as the rain has continued to fall, the river has swelled and the ducks can now be found in other places:
This pair were on the Ock meadow:
.
.
Whilst pair were making the most of a puddle on the opposite side of the river
.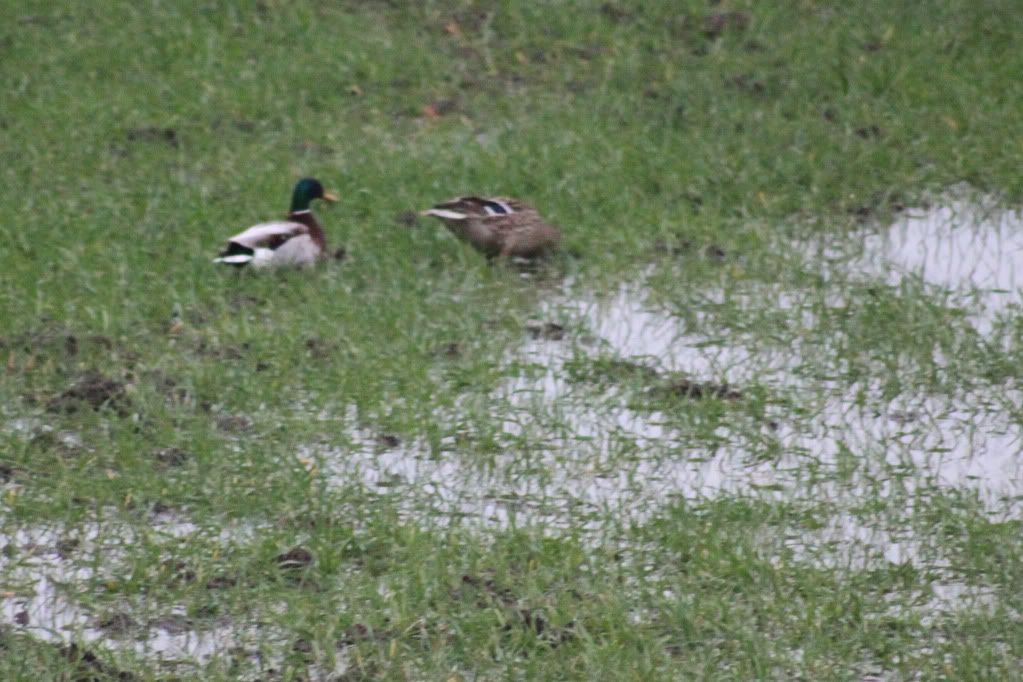 .
And this pair have forsaken the river altogether and were walking past our house:
.