Ladybirds are prolific breeders, a female can lay several thousand eggs each yea. Now having woken from their winter
diapause, producing more eggs is exactly what a lot of ladybirds are starting to do.
Bumblebees can take 45 minutes to mate, but ladybirds take it to an extreme, and these 7 spot ladybirds can spend 3 hours to 9 hours mating (http://www.naturescalendar.org.uk/NR/rdonlyres/B7AEA263-F3D3-4C69-8901-B992BFF26819/0/facts_ladybird.pdf).
.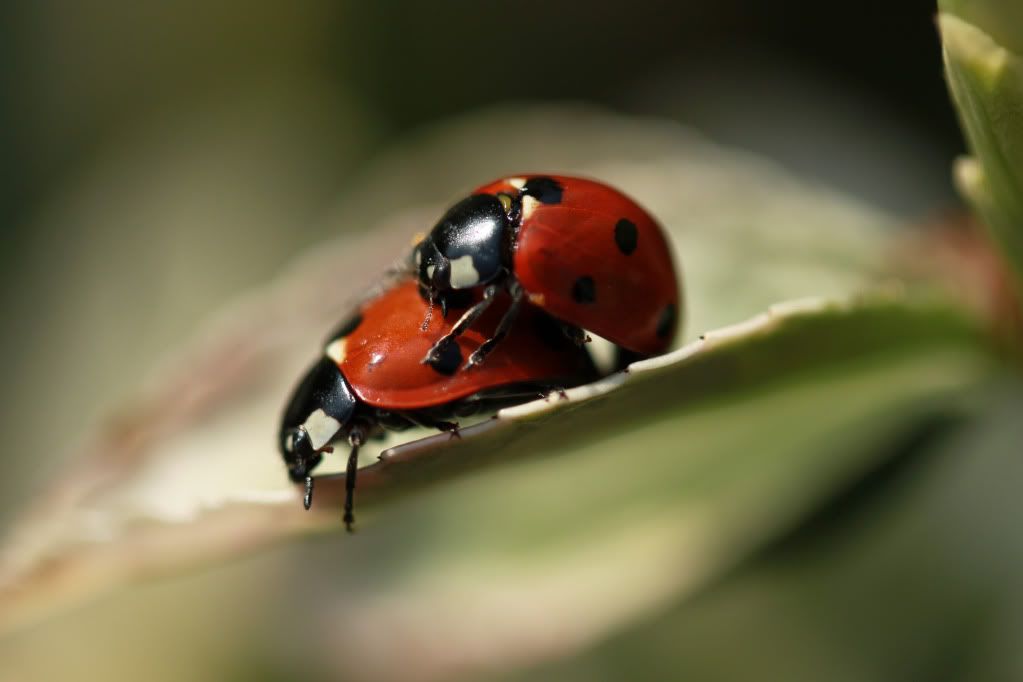 .
Although this particular couple need to be careful, spending so long mating can bring risks, as a spider slowly approaches underneath the leaf:
.