Today was part of Waterperry Gardens snowdrop weekend, an opportunity to see some of the many different varieties and to learn more about snowdrops and the gardens on one of several guided walks (there is another snowdrop weekend next week).
This variety is known as 'curly' and is a natural hybrid, only recently discovered in the 1960's. It is one of the varieties (along with Sam Arnott) and has a strong honey smell.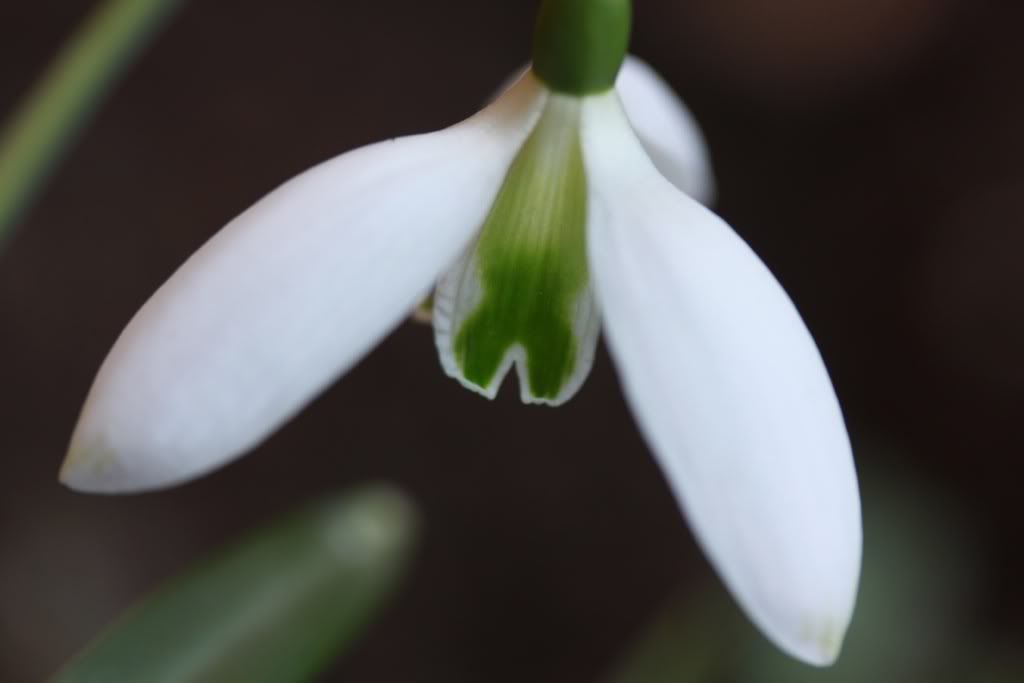 .
This one, with the green tips on the tepals (outer petals) is a Galanthus nivalis 'Viridapice' and is another natural hybrid, discovered in Holland in the 1920's and subsequently introduced into the UK:
.
.
Most snowdrops have single flowers, but some varieties have double flowers, like this Galanthus nivalis 'flore pleno'.
Double flowered snowdrops are not capable of producing seeds, however, when they are cross pollenated (either naturally by insects or by people) with single flowered snowdrops the resulting seed will produce a double flower.
.
.
Snowdrops are not native to the UK, having been introduced initially in the roman times and now with an ever increasing number of breeders and collectors (known as Galanthophiles) the popularity and number of species is likely to increase.
Especially with a record price of £725 recently being paid for a single bulb:
http://www.dailymail.co.uk/news/article-2102136/Green-Tear-snowdrop-looks-glum-rival-Scottish-Elizabeth-Harrison-expensive-bulb-sold.html
But the ever increasing popularity of snowdrops is having unexpected consequences in their native countries.
Over harvesting in countries like Georgia could result in many species becoming extinct in the wild.
A research project between Kew Gardens and Microsoft Ecology is looking to demonstrate how a sustainable trade in snowdrops can benefit the local population whilst maintaing sufficient populations in the wild:
http://www.kew.org/news/sustainable-snowdrop-trade.htm