Moorhens are so common on the rivers in Abingdon that they are often taken for granted, yet they can be somewhat difficult to photograph, t
hey quickly sense the slightest movement and scamper into the undergrowth.
.
.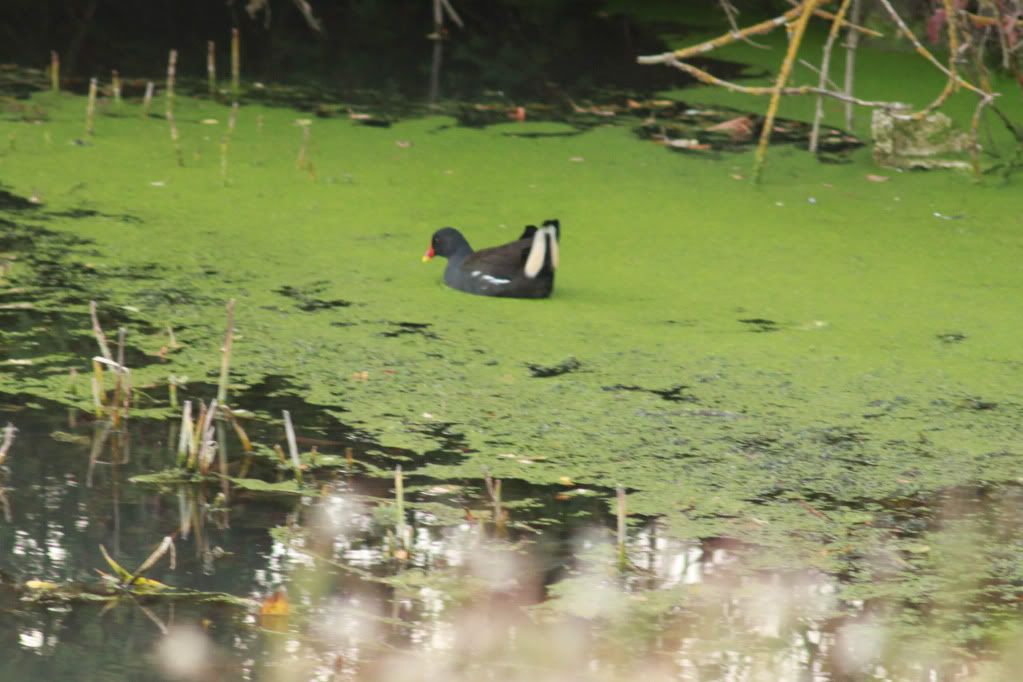 Even though they a favourite food of otters, it has been a good breeding year with several young moorhen now finding their independence.
Perhaps one of the reasons they have survived
is when it starts to get dark they group together and slowly climb up the over hanging willow trees, safely out of the way of any passing otter.
.
.
Maybe the moorhens shouldn't be too complacent - apparently otters can climb trees as well:
http://news.bbc.co.uk/local/gloucestershire/hi/people_and_places/nature/newsid_8468000/8468065.stm