Rising near St Austell, the river Fal is one of numerous rivers which flow into the Fal estuary in Cornwall and is an idylic place to explore on an early autumn holiday.
The ferry from Truro to Falmouth (and St. Mawes) is an excellent way to explore the river system, with it's creeks and sail boats.
.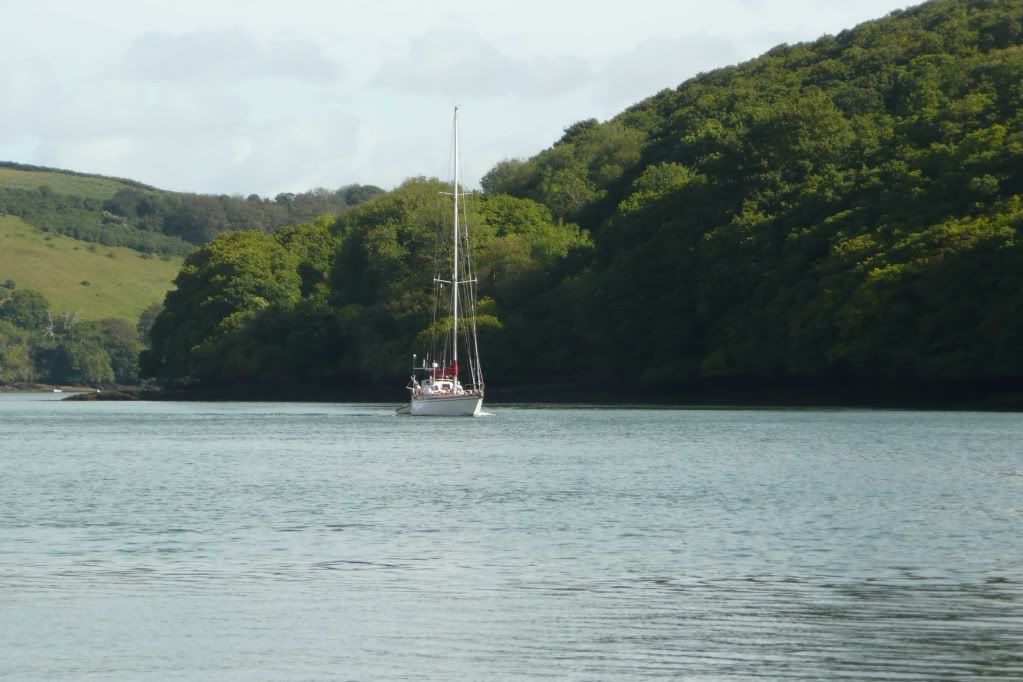 .
The south of Cornwall is famous for it's gardens, including
Trelissick - owned and managed by the national trust since 1955. Where the banks of the Fal provide the ideal habitat for the rare shrubs which grow there).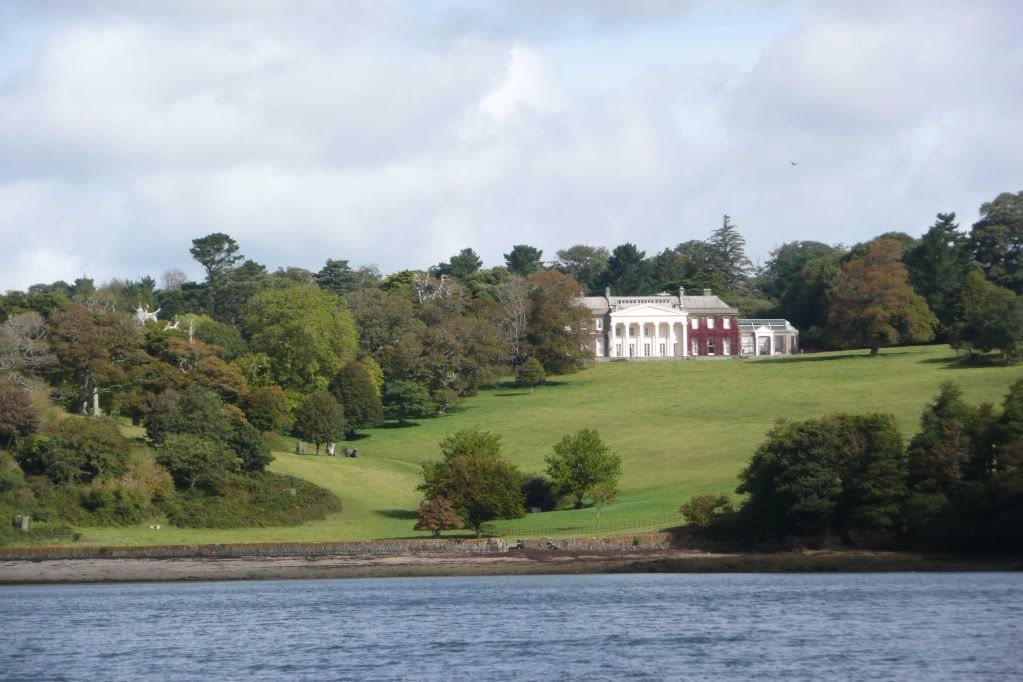 .
The river fal is the third deepest natural harbour in the world, as a consequence it is has become a rather strange barometer of the worlds economic climate. Huge ships (up to a 100,000 ton) are mothballed here, either awaiting to be recommissioned, scrapped or sold.
The current fashion is for ferries, here two are moored by the gardens.
Another passenger ferry provides a somewhat strange view from the Smugglers Inn - it also obscures the view of the only tea plantation in the UK. Which the inn servers along with that staple of Cornish holidays (apart from pasties), the cream tea.
.